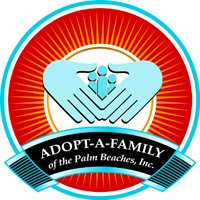 Welcome to Adopt-A-Family's
3rd Annual Ducky Derby!!!
Sunday, March 8 at CityPlace in West Palm Beach
For 31 years, Adopt-A-Family has been dedicated to strengthening families with children in their efforts to achieve stability and self-sufficiency by providing access to all encompassing services.
Your participation in our Ducky Derby will help support local homeless families and families at risk of homelessness.
How to Participate
What
10,000

bright yellow rubber ducks will be swimming in the "duck pond" built right across from The Harriet Himmel Theater at CityPlace in West Palm Beach.
3:00 PM as part of the Family Fun Fest Event.
Where
Hibiscus Street at CityPlace.
How
The winning ducks will be randomly selected from the "duck pond."
Our Sponsors