Join us on
September 19, 2015
Las Vegas Lucky Duck Family Festival
9:00 a.m. to 5:00 p.m. at


Presented by Money Tree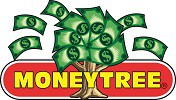 Join us for this event that's open to the public. There will be all-day free entertainment, all-day
games for the kids for just $10, characters, classic cars, and cool stuff to buy!
Adopt Your Duck Today!!
Order any Duck Pack and receive 2 tickets to
Paul Scally of Grand Laughs Comedy Show
Bring your receipt to the Downtown Grand and redeem at the box office. Ask for Grand Laughs!
5,000 yellow rubber ducks will float in the park pond at
Town Square to raise funds for Foundation for Positively Kids and
at 4pm we will 'pluck' the winner for the
"Chance to Win $500,000"
So don't miss out on this fun-filled event!

2015 Las Vegas Lucky Duck Grand Prize
Chance to Win $500,000
Sponsored by
Fighting United
Our Sponsors