Join us for the 17th annual Lucky Duck Family Festival benefiting Foundation for Positively Kids. which provides valuable healthcare services to medically fragile and/or developmentally delayed children in Southern Nevada. Adopt your lucky ducks now for a chance to win truly fabulous prizes. Come see 5,000 yellow
rubber
ducks in the "pond".
Saturday, September 23, 2017
at
Event: 10:00 am - 2:00 pm
Duck pluck every 30 minutes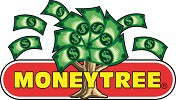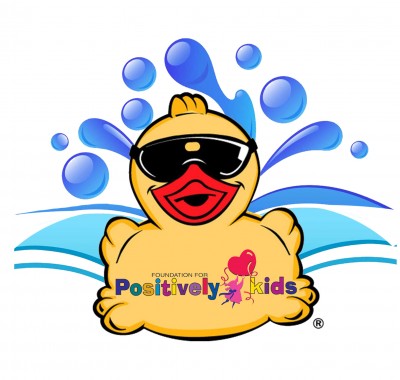 Quack Pack (6 ducks) = $25.00
Double Quack Pack (15 ducks) = $50.00
Flock of Ducks (35 ducks) = $100.00
3 Easy Ways to Adopt a Duck
Call: 702-262-0037 ext. 311
Visit Any MoneyTree location to obtain a form
Email: michellegorelow@positivelykids.org
Proceeds from every duck adopted benefit The Foundation for Positively Kids, which is a local non-profit organization that provides valuable healthcare to medically fragile and/or developmentally delayed children in Southern Nevada through various programs, such as:
High Risk Newborn Clinic

Early Intervention

Home Health

School-based Health Clinics

Respite

and more. . . .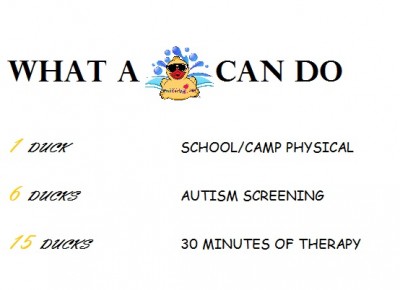 Your duck adoption is an investment in our most vital natural resource:
Our Children - Our Future!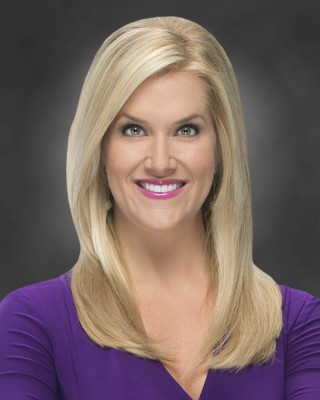 Heather Mills joined KSNV in December 2016, happily trading in her snow boots for a swimming pool.
A self-proclaimed southwestern girl, Heather comes to Las Vegas from Denver, Colorado where she was an anchor and reporter for KDVR/KWGN. Prior to that, Heather anchored the top-rated morning news at KOB-TV in Albuquerque, New Mexico. That's where she fell in love with green chile and developed a taste for extra spicy food! She got her television start as a news writer at KFMB-TV in San Diego after graduating from the University of San Diego. She later landed her first on-air job as an anchor in Wichita Falls, Texas.
Heather was born in Tucson and has been lucky enough to call so many great cities, home. From Phoenix, Denver, San Diego, Los Angeles, over to Wichita Falls and back to Albuquerque, Heather is happy to have landed in Las Vegas to complete her myriad of moves. No stranger to the Silver State, Heather is thrilled to plant some roots and soak in all that Nevada has to offer as a new homeowner! Even her rescue dog, Napoleon, is happy to be back in the desert. Don't be surprised to see her with her pooch and husband out and about exploring the outdoors.
And it's easy to chat with her, she'd love to hear from you. Find her on Facebook, Twitter.com, or Instagram. And if you have a story idea, shoot her an email at h.mills@sbgtv.com.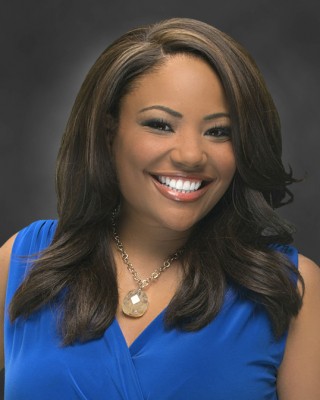 Latoya Silmon anchors the 3pm and 7pm newscasts on News 3. She joined the team in October of 2016.

Latoya is an award-winning broadcast journalist who has worked everywhere from Waco to Washington D.C.
Latoya returns to television after taking a year off to promote health and wellness. While it was a rewarding experience, Latoya realized she missed television news.
Latoya's last position was a reporter/fill-in anchor at Fox4 in Dallas, TX. Latoya grew up in Dallas, so it was great to tell the stories of the community that helped shape her into the woman she is today. While at Fox 4, Latoya won the hearts of many North Texans and became one of the most sought after personalities for station appearances. She was also nominated for an Emmy for her storytelling.
Prior to her years in Dallas, Latoya was a 5pm news anchor at KTUL-TV in Tulsa, Oklahoma, a sister station of News 3. While in Oklahoma, Latoya won a Regional Edward R. Murrow award, an SPJ award and won the Oklahoma Salute to Excellence award for best anchor. She also won various community awards.
Latoya got her first break at BET Nightly News in Washington D.C. She started the day before 9/11. What began as an unpaid internship quickly turned into a paid position and a valuable experience. Latoya's career stops also include KCEN-TV in Waco, Texas and WYFF News 4 in Greenville/Spartanburg SC. Her career highlights include covering the Joplin Tornado, field anchoring the NBA Finals in Oklahoma City, reporting from the Coretta Scott King funeral in Atlanta, following President George W. Bush during his trips to Crawford, TX, covering President Barack Obama's trip to Oklahoma and moderating a forum on the "War on Terrorism". The forum aired LIVE on C-SPAN shortly after the 9/11 attacks. She was featured in the documentary "Hate Crimes in the Heartland," which is currently on Netflix.
Latoya graduated from the University of Houston with a dual degree in broadcast journalism and public relations. She also studied Spanish at the Universidad de Salamanca in Spain.
In her spare time, Latoya loves to volunteer, run, and she's an avid reader. She's completed five half-marathons and continues to train for future races. She's also an overall health enthusiast, who is passionate about proper nutrition and disease prevention. Latoya is a member of the Church of Christ, National Association of Black Journalists, Alpha Kappa Alpha Sorority, Inc., and Junior League of Las Vegas.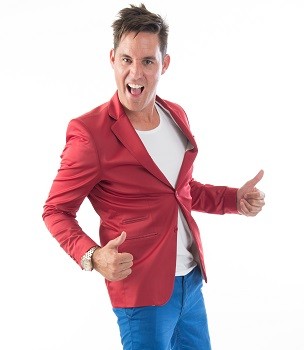 Paul Scally
Paul Scally is originally from the UK and is now based in Las Vegas. In just a few years he has become one of the most in Demand Comedy Hosts & Presenters on the Las Vegas Strip.
The British transplant is known for being one of the most likable, fastest Comics in Vegas! Fresh, sharp, edgy remarks and observational humor Scally is a true crowd pleaser that will have you gasping for more!
As seen on VH1 & MTV always a big Hit at any Comedy Club in America after completing 2 USA Tours he works the biggest rooms in Vegas.
Scally also a highly skilled Producer with his highest rated Grand Laughs Las Vegas LIVE TV Comedy Game Show" at PALMS Hotel & Casino & Downtown Grand that ran all throughout 2014/2015
A regular Co-Host on Valley View Day time TV Talk Shows Weekdays on KTNV ABC, Channel 13.
Paul Scally is one of the rare breeds of comedians who can perform in the alternative comedy scene in the UK & USA as well as being a crowd pleaser in family entertainment.
Paul has many different styled Stand Up shows where he manages to create many varied and exciting performance situations. He has worked with some of the top comedians as well as comedy television writers from The United Kingdom as well as the United States to create these highly entertaining shows. Feel free to get involved as Paul includes the audience in his unique comedic style!
MoneyTree

KEMP Broadcasting

PK Early Intervention

Las Vegas Golden Knights

Clark County Fire Department

Silver Summit/Centene

Nevada State Bank

Las Vegas Metro - Spring Valley

Grand Canyon University
If you would like your company to participate as a festival vendor, please contact Michelle Gorelow at michellegorelow@positivelykids.org.
Our Sponsors