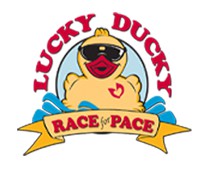 Who is "Quacky" and what is the Lucky Ducky Race for PACE?
The 9th Annual Lucky Ducky Race for PACE, presented by Publix Super Markets Charities, is exactly what the name implies... a rubber duck derby benefiting PACE Center for Girls! Quacky is our adorable mascot who can be seen all over Manatee County, encouraging everyone she meets to adopt her adorable ducklings. Here are the basics:
At LEAST 20,000 adorable rubber ducks

racing down the Manatee River

YOU can adopt one of those ducklings and win a new JEEP Wrangler

(2 year lease) sponsored by Firkins Chrysler Jeep Dodge Ram if your duck crosses the finish line first... plus other great prizes, including Weekly Dinner for 2 at Anna Maria Oyster Bar for a YEAR!

All the fun will happen on the afternoon of

May 12, 2018 at Caddy's at the Pointe!

VID (Very Important Duck): After their successful launch in 2017, the VID program will be returning in 2018! They will have their very own "race" just before the Lucky Ducky Race for PACE!!

Want in on the fun? For $350, you'll receive a Corporate Duck with your logo in the VID Race, plus 100 ducks in the Lucky Ducky Race for PACE! Keep those 100 entries for yourself or give them away to customers and friends - your choice. A banner will be on display at race listing all VID's, plus you could win a trophy for being the VERY BEST VID!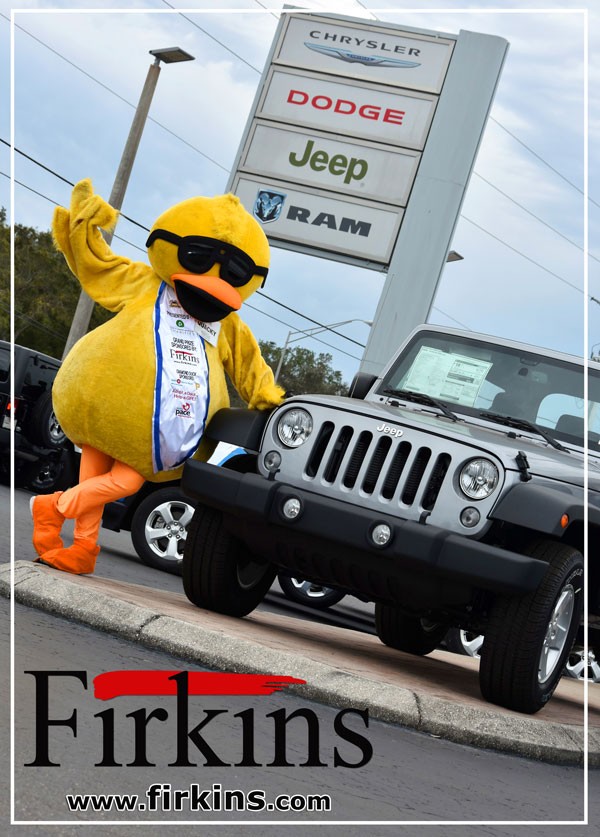 Do you LOVE Quacky?
Then join the fun! Quacky is currently getting her "ducks in a row" for the 2018 race and could use your help! No matter your skills or interests, there is a place for you! Here are a few ways you can help:
SPONSOR: We are currently seeking sponsors for Race Day!
Host a Team!
Help Quacky adopt her adorable ducklings and challenge other teams to see who can adopt the most. Pick a cute name and PACE will help you set up your very own page to share with your friends, relatives, coworkers and neighbors!
Help Tag Ducks:
The week before the race!... all 20,000+ little ducklings will be tagged and prepared for the race.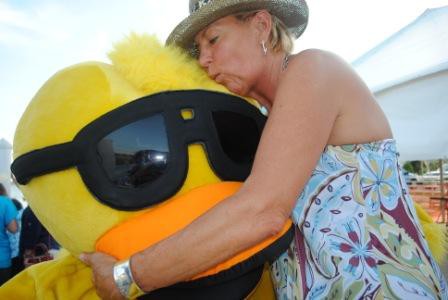 What it's all about... Changing Lives!
Of course, everybody loves Quacky and she is working hard to bring fun to Manatee County! However, as the primary fundraiser for PACE Center for Girls, the Lucky Ducky Race for PACE is really about changing the lives of girls in Manatee County. PACE values all girls and young women, believing each one deserves an opportunity to find her voice, achieve her potential and celebrate a life defined by responsibility, dignity, serenity and grace.
Adopt a Duck... Help a GIRL!
YOU CAN MAKE A DIFFERENCE!
Our Sponsors