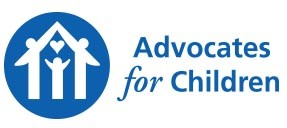 Who does the Duck Derby benefit?
The Duck Derby proceeds benefit Advocates for Children.
Advocates provides services to children and families who have been the victims of abuse and neglect. Because of the generosity of individuals like YOU, we are able to serve over 10,000 children and families each year.
What is the (Virtual) Duck Derby?
It's a really quacky concept. To win the guaranteed Grand Prize of $10,000 cash, all you have to do is adopt a duck. Duck Adoptions range in price from
$5-$250
. Each duck you adopt will be released into the random number generator, the random number generator will pick the winning duck.
What is included with a $250 VID package?
You will get 1 duck entered in the VID race that takes place immediately before the main race. The winning VID duck will take home a $1,000 cash prize. Also included with a VID package are 50 ducks entered in the main race with the winner taking home the $10,000 prize!
When is the Virtual Duck Derby?
Join us for our Family Fun Festival in Downtown Cartersville at Friendship Plaza on Saturday, May 14th from 10 am to 1 pm. We will have games, face painting, and other entertainment! The winning duck will be announced live at 12:00 pm. Don't miss it!
The last day to turn in adoption papers is Friday, May 13th 2022 at 5 PM
The last day to adopt your duck online is Saturday, May 14th 2022 at 11 AM
Join us for virtual fun on Facebook Live and Instagram Live on Saturday, May 14th 2022
Our Sponsors
Presenting Sponsor
1st Place Quacky Cash Sponsor
2nd Place Quacky Cash Sponsor
3rd Place Quacky Cash Sponsor
Special Supporters