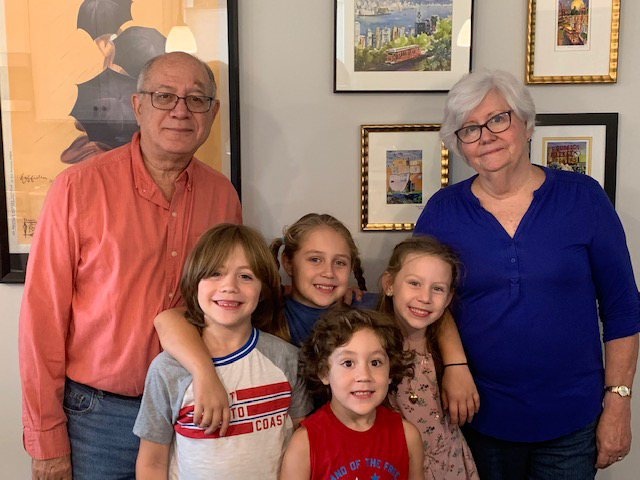 Adopting a Duck Through Mimi's Little Ducks:
Select the Adopt a Duck Now button below this text and select a package.
The team name and team member you adopted ducks from will be included in the online receipt and in the email receipt you receive.
Thank you for adopting ducks and supporting KinderMourn!
Please note it may take up to 24 hours for your adoption to be listed below.
Our Dearest Mimi, Momma, Darling passed away on July 26, 2020. She was diagnosed with Stage 4 Pancreatic Cancer on July 16, 2020. Mimi and Papa Celebrated their 50th Wedding anniversary on July 17th. Mimi loves Papa a lot. Mimi was part of our everyday life, she is our best friend. She went to all our events and let us spend the night with her. We loved playing the bird game and she taught us all how to play scrabble. She read us books like the Giving Tree. Mimi is our biggest Cheerleader and still is cheering us on from Heaven. Mimi is watching over us with our baby sister that was born an angel on April 17, 2020. Elianna Jean and Mimi Jean are walking on the beach together. We miss Mimi. Love you always your babies, Eliza Jean, Emerson Thomas, Amelia Jean, and Emile Silvio.
Kinder-Mourn is helping us all to find Mimi's Love through so much pain. Please support our team.
Thomas Watson
Rachael Price
Vanessa Anderson
Kelly Laderer
Sarah Smulktis

Allison Miller
Arionne Slayton
Armando Vallejo
Jessica Modeen
Missy Tucker
Team Members