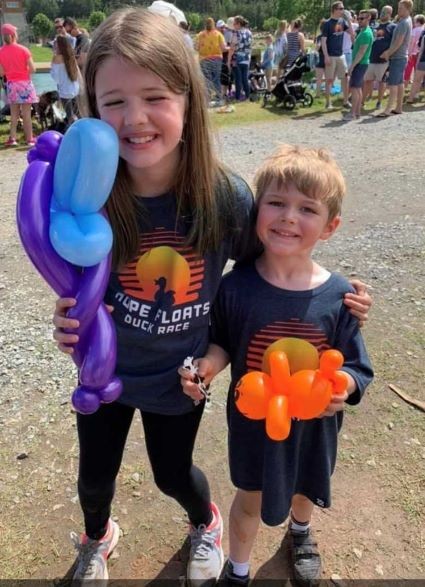 Please join us in supporting KinderMourn and in honor of our son, Nathan Lawrence Bennett, who was stillborn on Dec. 2nd, 2008. KinderMourn helped provide support for our family and it is our honor and privilege to return that support to thousands of other families who need their services. The duck race is KinderMourn's signature event, where funds and support go directly to provide hope and help to hurting families and children. While the physical duck race is not taking place this year, the virtual race is on and these funds are needed to support the KinderMourn staff who continues to provide critical counseling services to support families across the Carolinas who are in need. Please join our team by helping us to reach 500 ducks by October 10!
Adopting a Duck Through Nathan's Flock
Select the Adopt a Duck Now button below this text and select a package.

The team name and team member you adopted ducks from will be included in the online receipt and in the email receipt you receive.

Please note it may take up to 24 hours for your adoption to be listed below.
Thank you for adopting ducks and supporting KinderMourn!

Richard Williams
Elizabeth Bennett
Sarah Patterson
Deanita McCall
Nancy Wyatt

Carol Hallwachs

Team Members