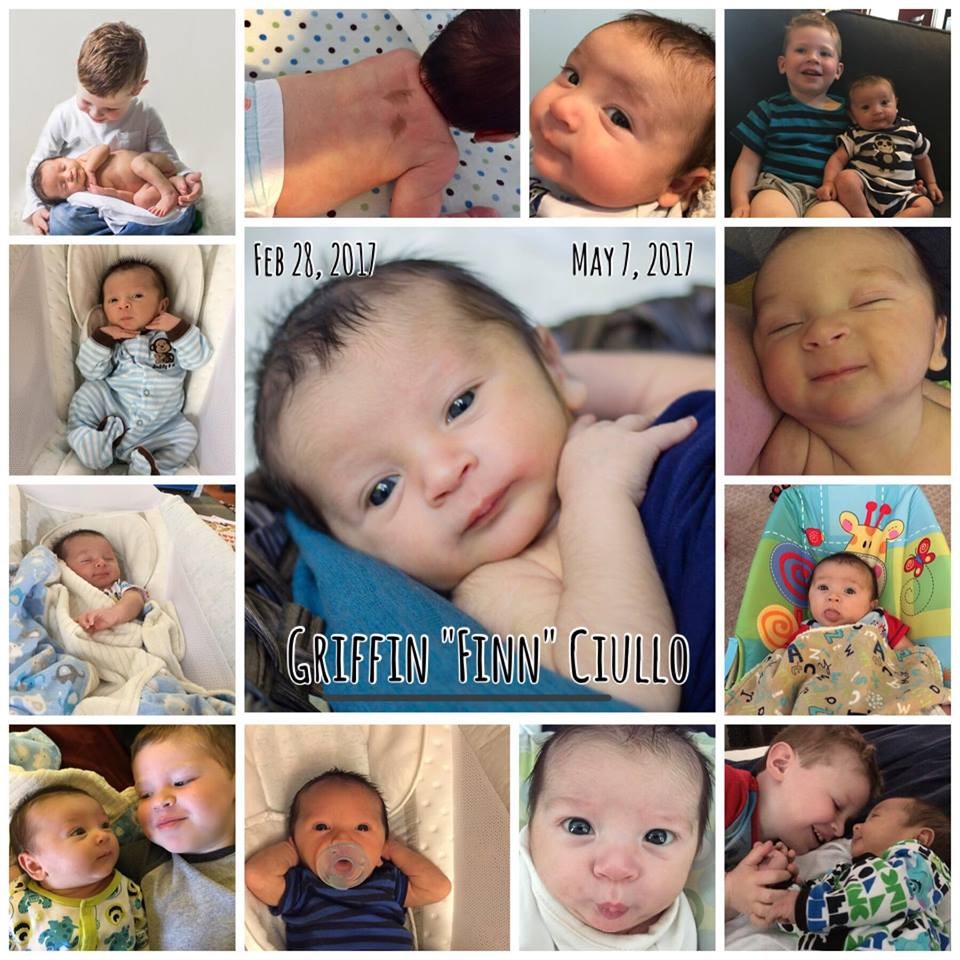 Griffin "Finn" Ciullo
February 28, 2017 – May 7, 2017
Finn wasn't a normal baby. I'm not exaggerating in saying Finn didn't cry. He slept through the night all of his 68 days. He wanted us to enjoy our time with him as much as possible. We took him to hockey, basketball, and baseball games; we were out having fun everyday of his life. He was always observing everything. A week before he passed away, angel wing birthmarks appeared on his back. He was the best son and baby brother we could ever have and we miss him every second. We love you Finny Foo Foo.
Adopting a Duck through Quackers for Finn:
Select the Adopt a Duck Now button below this text and select a package.

The team name and team member you adopted ducks from will be included in the online receipt and in the email receipt you receive.

Please note it may take up to 24-48 hours for your adoption to be listed below.
Thank you for adopting ducks and supporting KinderMourn!
Noelle H Sproul
Casi Arnone
Robert Ciullo
Tracy Keller
Paul Abramson
Becky Wenrich
Angela Yates
Natalie Weaver
Paris Wilson
Team Members