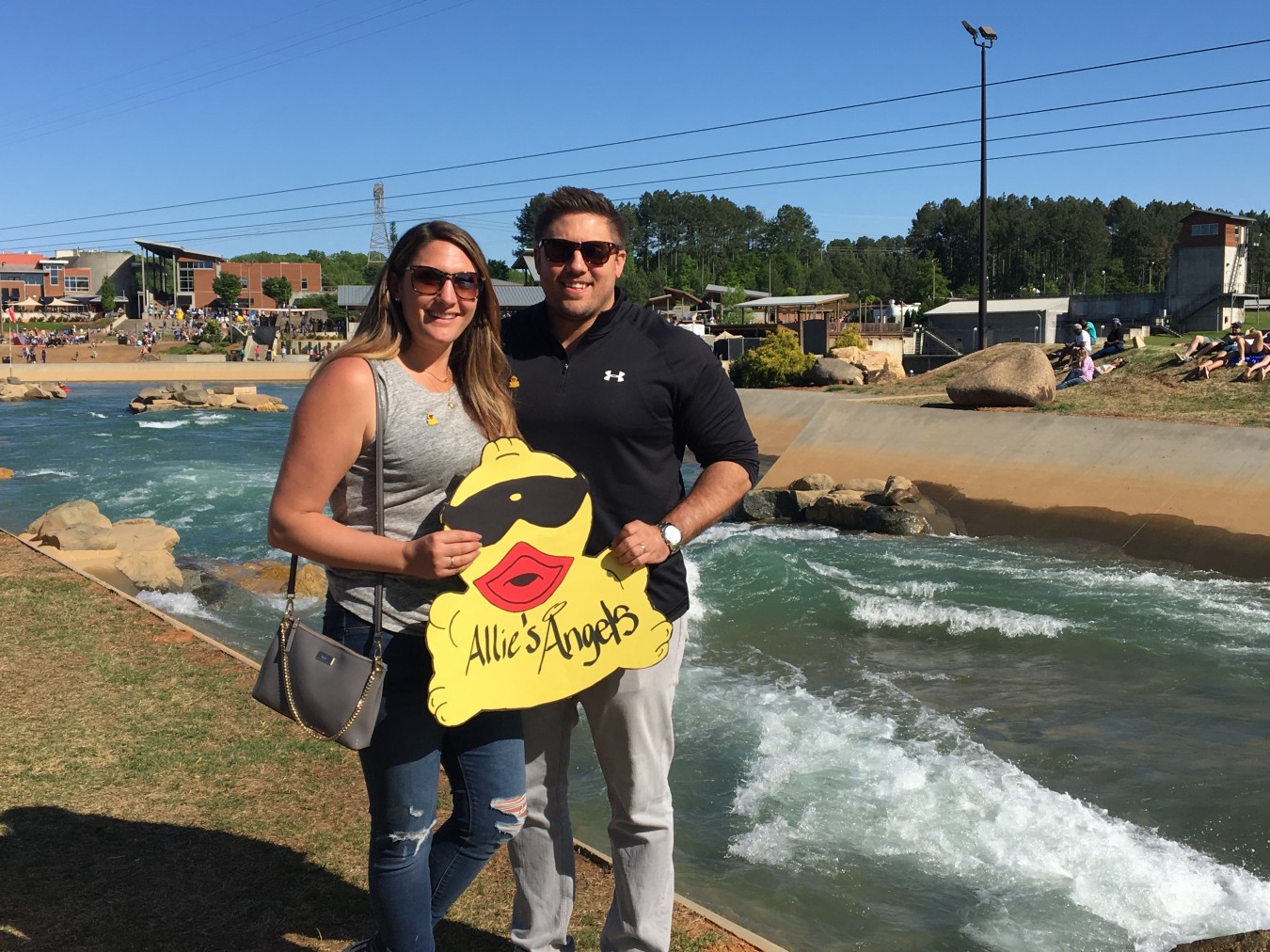 We are excited to participate again the annual Duck Race in honor and memory of our first born, Alessandra Rose Litrenta. KinderMourn continues to help us navigate through our grief and provides a loving place, therapy, and connection to some truly amazing people who have shared similar losses.

We have been absolutely blown away by the generosity our friends and family have shown to us by supporting our team and this event. This year is especially exciting as we get to introduce our new addition, Luca Philip Litrenta born 2/2/19 to this annual event. For those local to the Charlotte area, we hope you can join us at the US National Whitewater Center on May 5th for this special event.

Adopting a Duck Through Allie's Angels:
Select the Adopt a Duck Now button below this text and select a package.

The team name and team member you adopted ducks from will be included in the online receipt and in the email receipt you receive.

Please note it may take up to 24 hours for your adoption to be listed below.
Thank you for adopting ducks and supporting KinderMourn!
Elise and Steve Paquette

Team Members