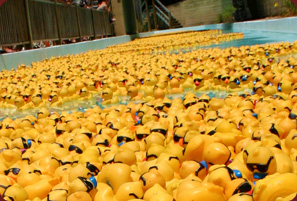 I joined this team to support my dear friends

Kelly & Michael Harrison <3



Please join me by purchasing ducks in honor of their daughter Jordan as well as giving to a wonderful ornganization, KinderMourn. KinderMourn brings HELP, HOPE and HEALING to families suffering from unimaginable loss.

If you are in the Charlotte area, please come out to the event on May 5, 2019, at the US National Whitewater Center from 2pm - 5pm to watch the duck race.
Thank you for all of your support and love.