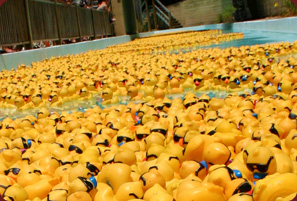 Adopting a Duck Through Brodies Buddies:
Select the Adopt a Duck Now button below this text and select a package.

The team name and team member you adopted ducks from will be included in the online receipt and in the email receipt you receive.

Please note it may take up to 24 hours for your adoption to be listed below.
Thank you for adopting ducks and supporting KinderMourn!
Thank you for supporting us in 2019, please help us reach our duck goal this year in remembrance of Brodie!
Adoptions:
Eric & Rosa
Maycie
Eric King
Maycie King
Hannah Coffey
Diane & Dawn Rippy
Nick & Betty King
Lolita Sherer
Melanie Abernathy
Heather Benge
Candace Price
Jessica Nephew
Ann Eley
Donna Mooney
Jared Pitt
Justin Allen
William Holliway
Michelle Dew
Ann & Jimmy Rudisill
Kenneth Hanshaw
Michelle Justice
Julie Brent
Michelle Justice
Angela Palmer
Jeannie Propps
William Fleming
Dawn and Diane Rippy
Team Members