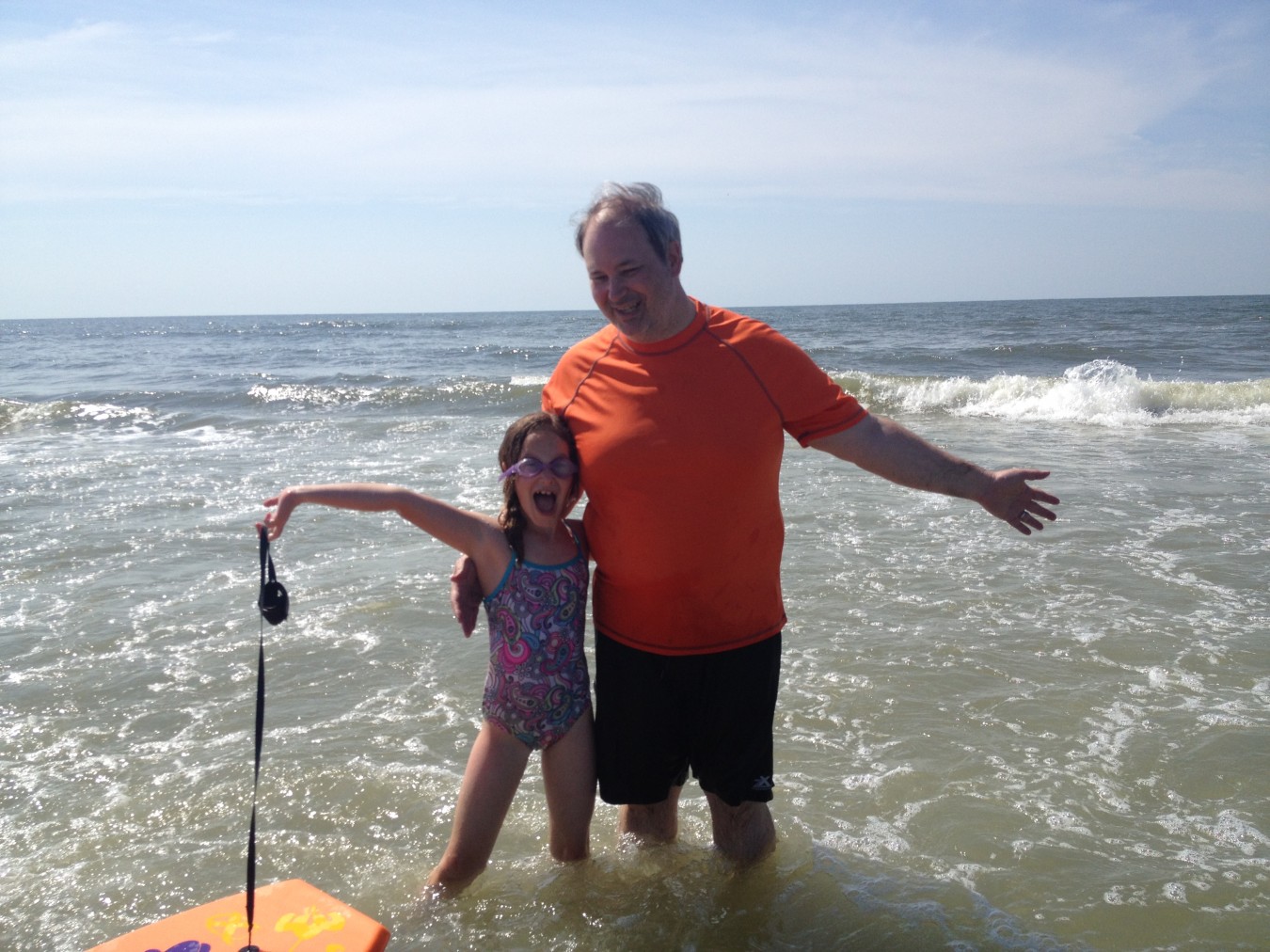 Dear friends and family,
When my husband and Janie's Dad, Fulton DeWitt Green, died on August 10, 2017, our lives were forever changed. We were now without Fulton, the husband and the father who was the rock of our family. Fulton was a kind and gentle man, and he had an incredibly strong faith in God. We saw how many lives Fulton had touched in a positive way by the many people who reached out to us after our loss.
We turned to Kindermourn for support. Kindermourn was responsive immediately upon my first contact. I met with Kiley Thiel, the Director of the Grieving Children program. Janie participated in a Kindermourn group at school through Kindermourn's partnership with CMS. It was very helpful for her to know other children at school who had lost a parent. Janie continues to be involved in Kindermourn through groups at the Kindermourn house, and I have participated in the caregiver group.
The staff and counselors at Kindermourn are dedicated, caring individuals. They help families and children who have experienced tremendous loss navigate life. Kindermourn provides help, hope, and healing to grieving families.
Please join Team Green. We appreciate any donation you will make to adopt ducks and help Kindermourn continue to serve families in Charlotte.
Thank you!
Bonnie Green
Adopting a Duck Through Team Green:
Select the Adopt a Duck Now button below this text and select a package.
The team name and team member you adopted ducks from will be included in the online receipt and in the email receipt you receive.
Thank you for adopting ducks and supporting KinderMourn!
Please note it may take up to 24 - 48 hours for your adoption to be listed below.
Bonnie Green
Karen Bernhardt
Susan Justice
Team Members
| Team Member | Num Adopted | Goal Adoptions |
| --- | --- | --- |
| Bonnie G. | 0 | 25 |