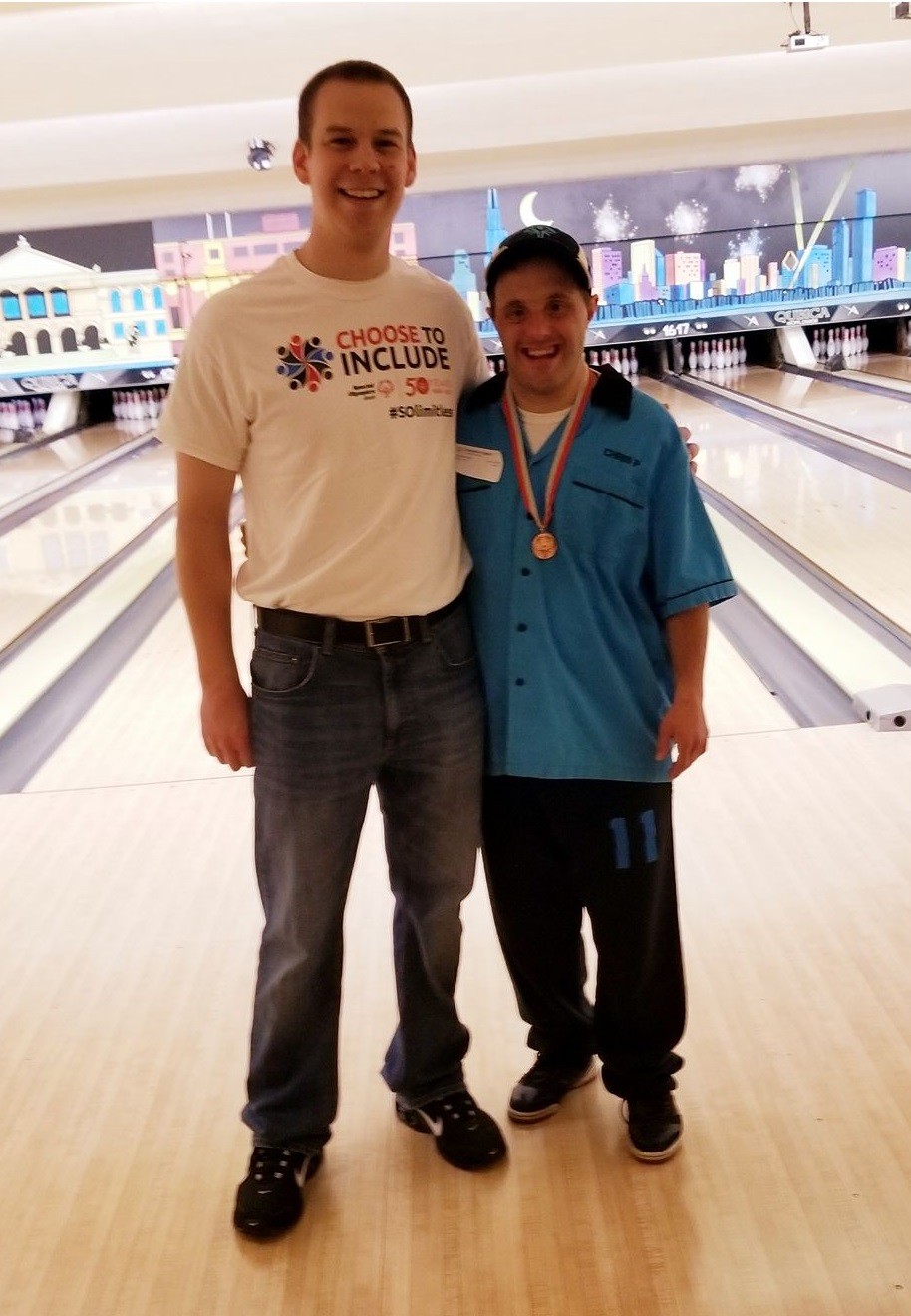 Hi everyone! Thank you for visiting my Special Olympics Illinois 2019 Duck Derby fundraising page. Since becoming more involved with Special Olympics 2 years ago, I continue to be impressed with this organization. My time spent at Special Olympics events is always a remarkable experience. Assisting the staff and fellow volunteers has been a blast. And, of course, I enjoy building relationships with the athletes. Here is a picture of me and Chris at one of his bowling competitions. We bonded quickly over our mutual love of the Cubs and Shania Twain. Since meeting last summer, I continue to see Chris at other Special Olympics events - he is a multi-sport athlete! Every duck adopted helps support more than 23,000 athletes like Chris in Special Olympics Illinois programs.
Thanks again for you support! Duck adoption information is below.
This year's race will be held on Thursday, August 8th in Chicago. The grand prize is a 2019 Chevy Equinox!
If you would like to adopt a duck on behalf of our team, please click on the link below! Duck adoptions are $5 for one entry, $25 for a 6 entries, or $100 for a 24 Ducks! T shirts are also for sale. All proceeds benefit the athletes of Special Olympics Illinois!
Thank you so much for your support!

Drake Krohn