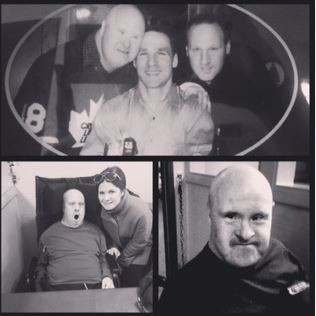 I am selling ducks for this years Chicago Ducky Derby as a member of the Young Professional Board's YBP Quack for a Cause Team. My goal as a member of the team is to sell 200 ducks and I would love if you all could help me reach my goal!
All duck adoptions will be greatly appreciated as Special Olympics is a very special organization to my family. My uncle, Tommy Kernan, was one of the first athletes to complete at the Inaugural Special Olympics at Solider Field and it's a testament to how far the organization has come through support and donations. I've seen first hand the achievements he & other athletes were able to accomplish due to the opportunities Special Olympics has provided them.
If you'd like to adopt a duck and support our team, please click below on the "Adopt a Duck Now!" button. Duck adoptions are $5 or $25 for a Quack Pack (6 ducks for the price of 5). T-shirts are also available. The race will be held on Thursday, August 8th & prizes include a 2019
Chevy Equinoix, $2,500 cash and an All-Inclusive Vacation Apple Vacation!!! All proceeds benefit more than 20,000 Special Olympic athletes and over 17,000 Young Athletes across Illinois!
I can't even tell you all how much I personally appreciate your donation, but please know that your generosity is even more appreciated by the Athletes and those who support Special Olympics!