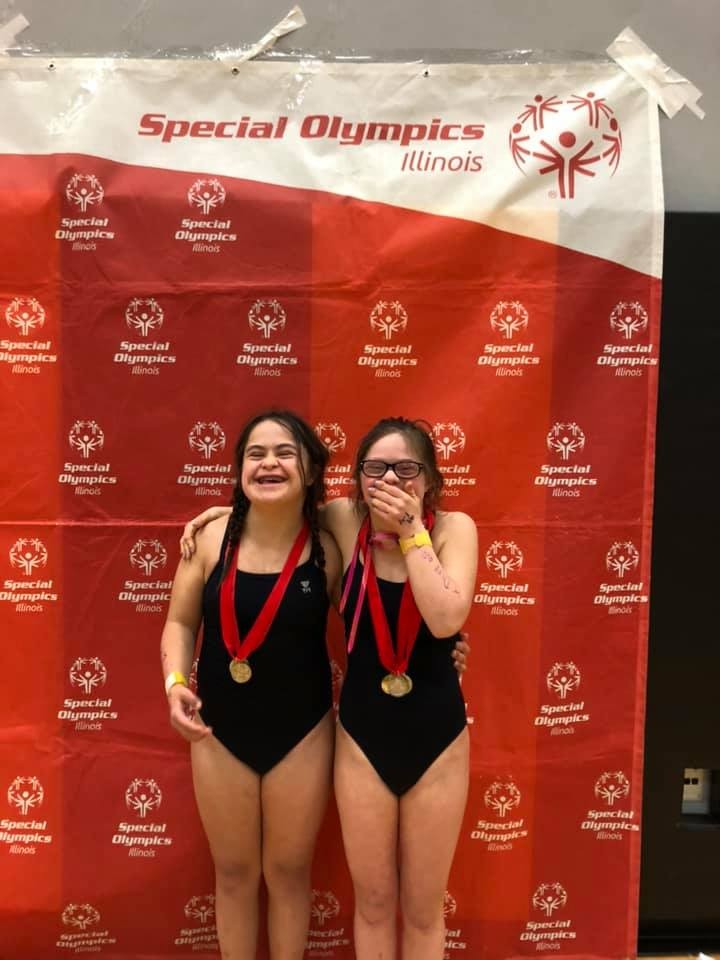 Hey friends!
As many of you know, supporting Special Olympics is a cause that's super close to my heart. My little sister, Bella, (aka the babe on the left in this photo with her BFF Sara) has Down syndrome and is a Special Olympics athlete participating in basketball and swimming.
I am on the Special Olympics Chicago Young Professionals Board (YPB) and our team is determined to have the most duck adoptions this year. Your duck adoption will go to benefit over 23,000 athletes and nearly 20,000 young athletes across Illinois. Plus, you can win some awesome prizes like a new car or an all-inclusive vacation!
What is the Windy City Rubber Ducky Derby? It's a signature annual fundraiser benefiting Special Olympics Illinois! Thousands of spectators watch over 60,000 yellow rubber ducks splash into the Chicago River from the Columbus Drive bridge in downtown Chicago and race down river towards the finish line. Race Day kicks off at 1pm on Thursday, August 8, 2019 at the Wabash Bridge!
How do I Adopt a Duck? You can Adopt a Duck for only $5. Get more chances to win prizes by purchasing a Quack Pack (6 ducks for $25), Flock of Ducks (24 ducks for $100) or a Diamond Duck package (240 ducks for $1,000)!
Thank you for supporting Bella and Special Olympics Illinois. Please click below to adopt a duck!