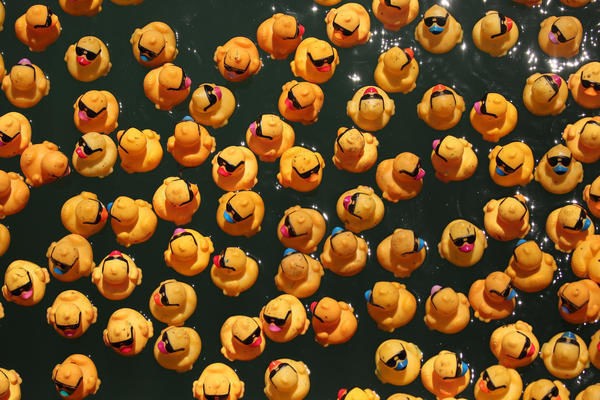 Hey everyone and welcome back to Team Sunshine!

Thanks for stoppin by and helping support a really great cause! The Special Olympics of Illinois!
Ive been setting up these teams for quite a few years now. I mainly started due to my obsession with rubber duckies, but I also do enjoy helping the young athletes who work hard in all the amazing sports and programs that Special Olympics covers!
So, all you have to do, is Adopt a Duck! Please click on the link below, and for just $5, you can "adopt" a duck that will be placed in the Chicago River (along with all the other adoptions) on Thursday, August 8th in downtown Chicago. You can also improve your chances of winning by adopting a Quack Pack for $25 (6 ducks for the price of 5) or adopt a Flock of Ducks for $100!
Also, please feel free to share my team, Team Sunshine with your family and friends. Word of mouth and social media works. :P

Thanks for your support everyone and Good Luck!!!
Team Members
| Team Member | Num Adopted | Goal Adoptions |
| --- | --- | --- |
| Amy J. | 0 | 25 |