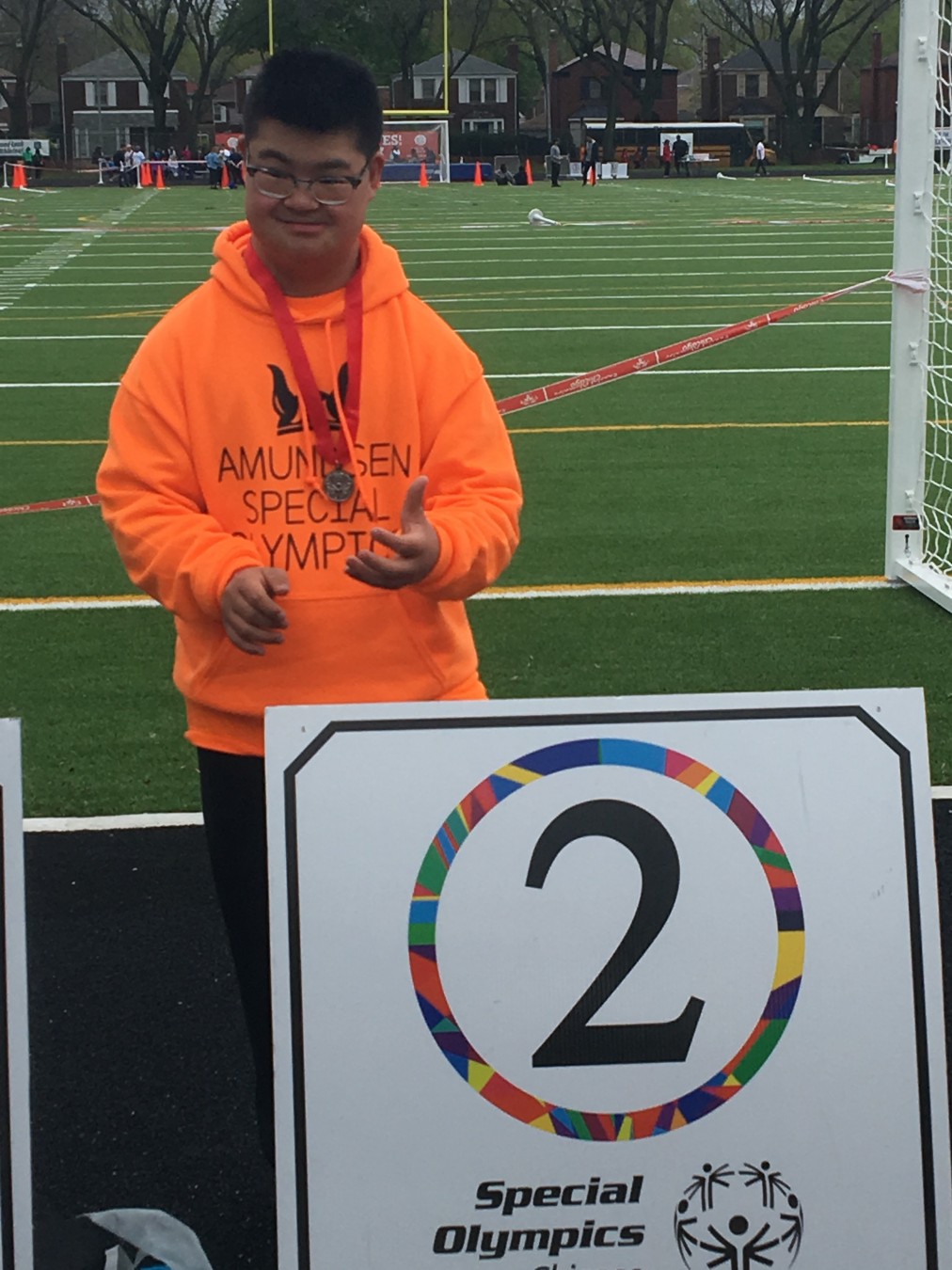 It

's that time of year again... the Chicago Ducky Derby is right around the corner!! This year's race will be held on Thursday, August 8th in Chicago. Prizes include a 2019 Chevy Equinox, $2,500 cash, an All-Inclusive Apple Vacation to Riviera Maya and more!! Each duck adopted helps support more than 23,000 athletes and over 17,000 Young Athletes participate, at no cost, in Special Olympics Illinois programs.
Most of you know my son, Ben. He is 14 yrs old, a freshmen in a local Chicago High School. He has been active in Special Olympics since he was in 3rd grade. I am extremely grateful for the organization as it has allowed Ben the ability to be active in various sports and activities and provided us with a sense of normalcy in cheering for his accomplishments. Every kid deserves to be cheered for! Ben loves participating and competing in Special Oympics and it is a big part of who he is. As of recent Ben placed second in the 100 yard run/walk. As you can see from his face he was super happy! Go Ben!
I hope you will join me in purchasing a duck(s) in support of this great organization that helps Ben and other athletes live the fullest life they can by being happy and active. Our team goal is $1000! We hope you will join me in supporting Special Olympics with a duck adoptions. Click the link below!
All proceeds benefit the athletes of Special Olympics Illinois. We hope you will join me in supporting Special Olympics with a
Also, If you would like your name added to Ben's team let me know in email and I can add it to this roaster too!
Thank you so much for your support!
Team Members