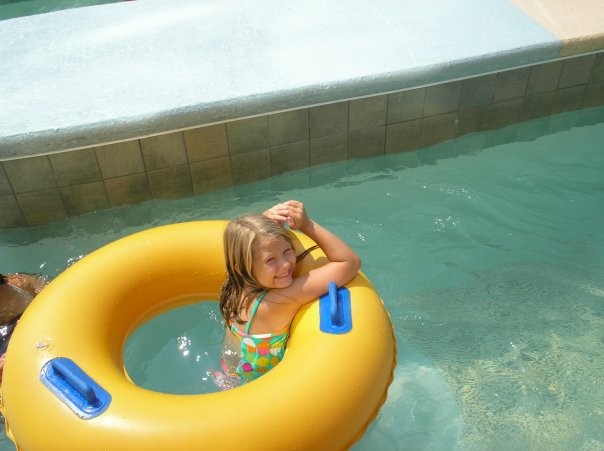 After losing Abigail in 2009 KinderMourn was an important part of our grieving process. Through individual counseling and group sessions KinderMourn helps families in the area who have to deal with tragic losses like ours... In addition to helping families and friends cope with losing a loved one KinderMourn meets with residents of the local hospitals to help them through our experiences. These meeting allow residents to see the other side of a hospital stay, to be able to discuss with them our personal stories and experiences while our loved ones were in the hospital...hoping to help them grow into empathetic medical professionals. Each year our family and friends come together to support KinderMourn so they can continue to help grieving families through these programs and many more.
Thank you for helping us support KinderMourn in memory of our angel...Abigail Wambach
Adopting a Duck Through Babygail's Peeps:

Select the Adopt a Duck Now button below this text and select a package.

The team name and team member you adopted ducks from will be included in the online receipt and in the email receipt you receive.
Thank you for adopting ducks and supporting KinderMourn!
Please note it may take up to 24-48 hours for your adoption to be listed below.

Lorie Stadick
Stacie Stewart
Dianne Henderson
Kathie Finocchi

Hunter and Emma Heavener
Kymberly Rejda
Sheila Getty
Malisha Singletary
Michael Erfe
Alejandra Anaya
Lauren Neely
Joann Ladr
Scott Miller
Joseph OBrien
TJ Thorne
Christopher Donato
Yolanda Thomas
Melissa Spangler
Britt Sterling
Dot & Brent Coleman
Lindsey Morton
Margaret Wilcox
Cynthia Keller
Team Members
| Team Member | Num Adopted | Goal Adoptions |
| --- | --- | --- |
| Abigail W. | 85 | 250 |