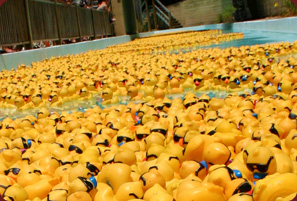 Cumberland Youth and Family Services, formerly Cumberland Presbyterian Children's Home, provides safe housing, counseling and supportive services to youth in foster care, young adults aging out of care and single-parent families. Cumberland aims to empower
its residents to believe in themselves and discover their own paths forward. In 2021, Cumberland
provided 19,463 days of care and 1,235 counseling sessions to 117 residents. It's work we have been doing for more than a century.
Why We Do What What We Do
We believe our residents deserve a safe, welcoming environment where they can experience positive relationships and heal. We serve because the community needs us. There are
approximately 424,000 youth in foster care in America. Of those, 36% percent are between the ages of 11 and 18, the age most often placed at Cumberland. Everyone deserves to live in a stable, caring home. Our Shelter Services, Adolescent Care and Treatment Services programs are uniquely designed to provide a continuum of care to youth whose needs vary by their circumstances, individual needs and trauma histories. This year Cumberland expanded to offer a Supervised Independent Living Program to young adults aging out of foster care. For many with foster care experience, turning 18 is daunting because they enter adulthood without support. Our living and learning environment offers case management and other supports designed to inspire confidence and build life skills. Our Family Residential Program provides low-cost housing, case management, individualized financial coaching and education support to single parents who need help stabilizing their families after struggles and trauma. The program promotes healing, builds confidence and bolsters independence.
Your support brings hope to those who need it most. It costs our organization

$203 per day per resident

to provide the quality care that we do. That includes a warm and inviting home, meals, on-site counseling, access to all medical care, school and activity supplies and so much more. We go above and beyond because we believe teenage victims of abuse and neglect deserve "normal," positive, joyful, fun-filled experiences. With your gifts you play direct role in the success of those we serve. Here are a few ways contributions are used:
$25 provides school supplies to a new resident looking for a fresh academic start

$50 buys clothing for someone entering our Emergency Shelter in the middle of the night with nothing but the clothes on their back

$75 promotes healing by funding a counseling session for a resident

$200 underwrites cost of a day of care for resident in Treatment Services, a youth likely dealing with significant trauma and behavioral health issues