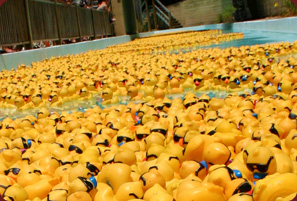 Thank you for your duck adoption!
Thanks to you, more than 7,200 kids in our community are on the path to a Great Future with after school and summer programs focused on Academic Success, Healthy Lifestyles, and Good Character & Citizenship at Boys & Girls Clubs of Lanier!
We hope you will join us for the 23rd Annual Rubber Duck Derby from 11am - 3pm on Saturday, May 15 and Lake Lanier Olympic Park!
Thank you again for your support!