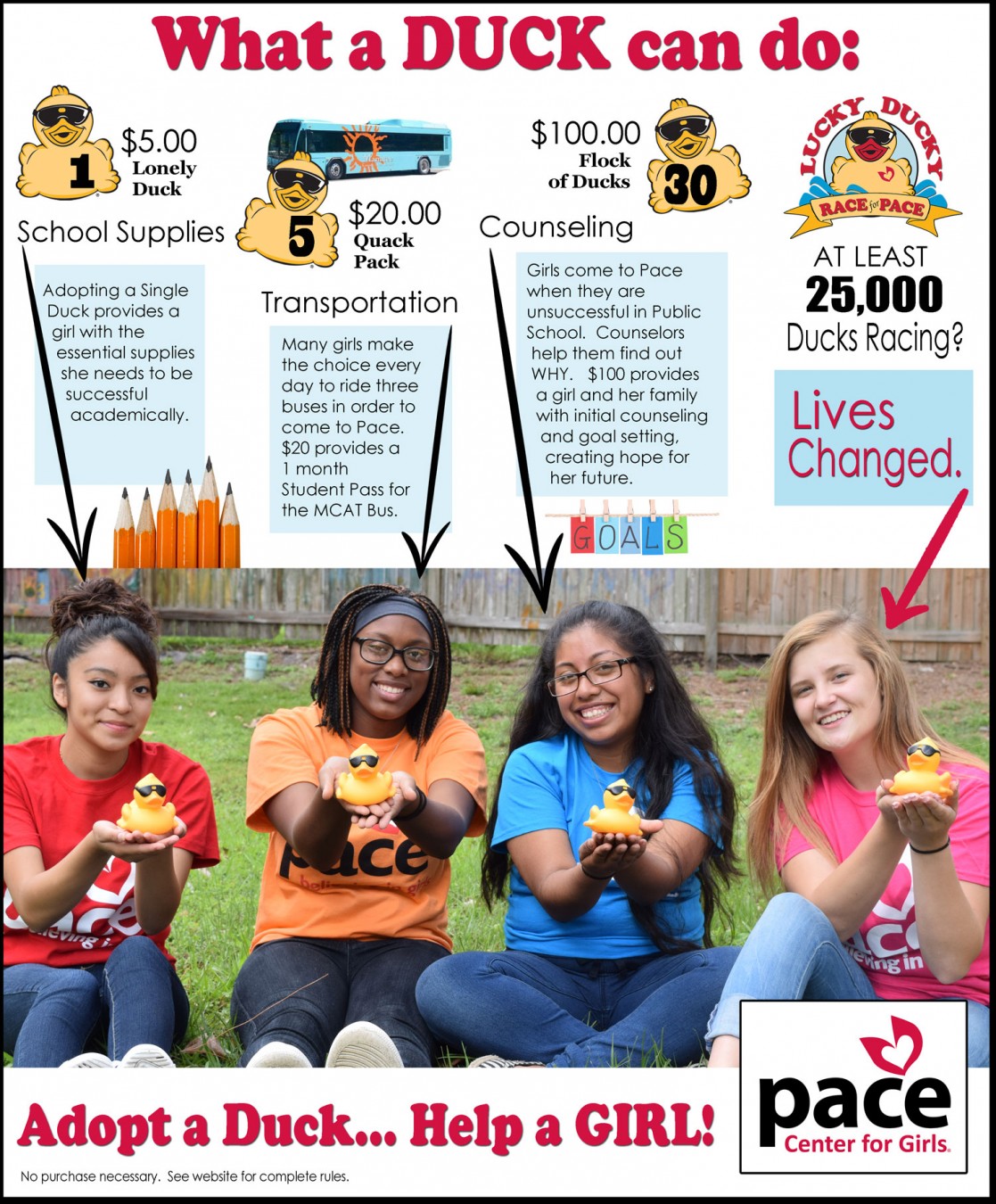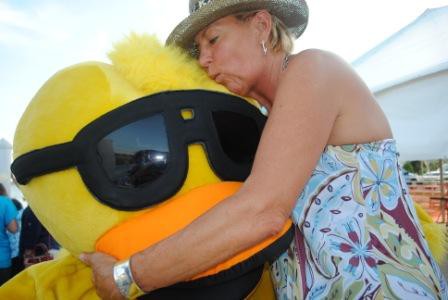 What it's all about... Changing Lives!
Of course, everybody loves Quacky and she is working hard to bring fun to Manatee County! However, as the primary fundraiser for Pace Center for Girls, the Lucky Ducky Race for Pace is really about changing the lives of girls in Manatee County. Pace values all girls and young women, believing each one deserves an opportunity to find her voice, achieve her potential and celebrate a life defined by responsibility, dignity, serenity and grace.
Adopt a Duck... Help a GIRL!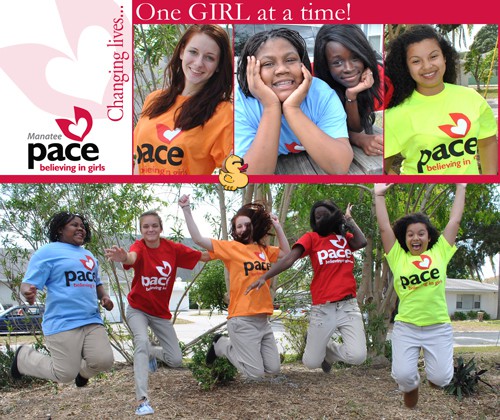 YOU CAN MAKE A DIFFERENCE!
Our Sponsors