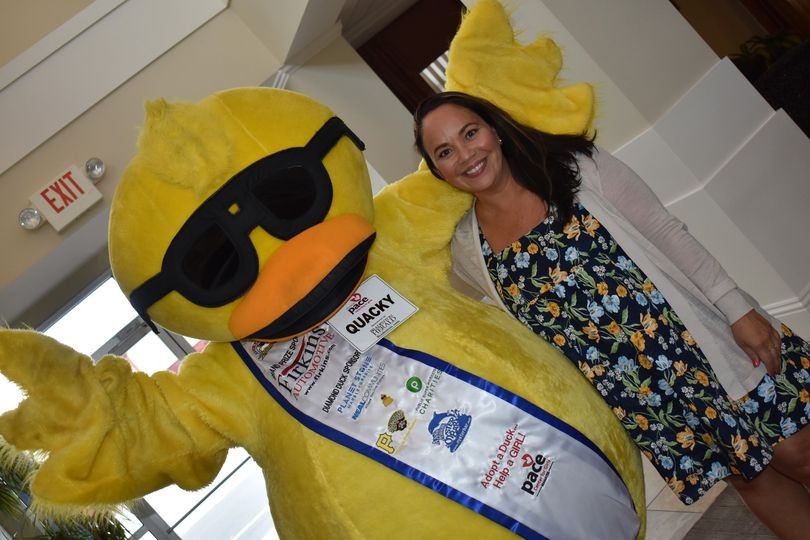 As the primary fundraiser for Pace Center for Girls, the Lucky Ducky Race for PACE is really about changing the lives of girls in Manatee County. Pace values all girls and young women, believing each one deserves an o
pportunity to find her voice, achieve her potential and celebrate a life defined by responsibility, dignity, serenity and grace.
Did you know?
A purchase of 1 duck (Lonely Duck) for $5.00 provides a girl with the essential supplies she needs to be successful academically.
A purchase of 5 ducks (Quack Pack) for $20.00 provides a 1 month student pass for the MCAT bus as many girls make the choice every day to ride three buses in order to come to PACE.
A purchase of 30 ducks (Flock) for $100.00 provides a girl and her family with initial counseling and goal setting, creating hope for her future!
Plus, you can win some fabulous prizes

, including a 2 year lease on a Jeep Wrangler or $5,000!

Plus other great prizes! Q

uacky will be racing her adorable rubber ducklings on June 11th.
Thank you for adopting ducks! Remember, Adopt a Duck, Help a Girl!
Team Members
| Team Member | Num Adopted | Goal Adoptions |
| --- | --- | --- |
| Marisa P. | 5 | 25 |