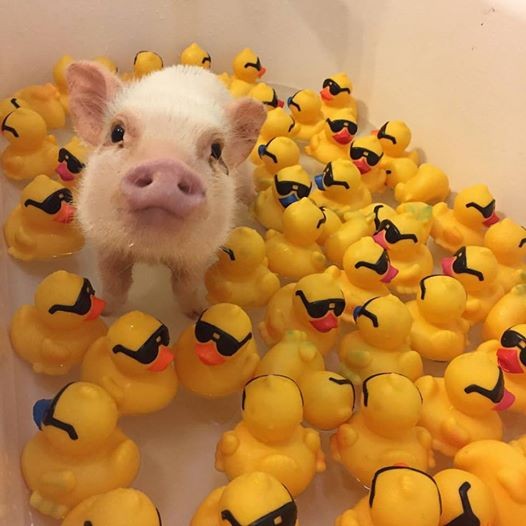 hey, friends! it's me hank. it's hard to type with hooves, but here i go.
my team of rubber ducks is made up of, hands-down, the fastest rubber ducks on the market. they've got a serious case of the zoomies. plus, they've got me for a coach.
but they only get to race if you sponsor them.
it costs $5 to sponsor 1 duck, $25 to sponsor 6 ducks, $50 to sponsor 12 ducks, and $100 to sponsor 25 ducks. and every penny goes to a cause that, as you all know, is very important to me--ending hunger.
every duck that's sponsored provides 20 meals for children, seniors, and families in south louisiana. if i make my goal, that's 10,000 meals for people who need them. which is so much food, omg.
and you could win big too. if a duck you sponsor comes in first place, you get $5,000! which i would advise spending on blueberries or breadsticks. or both--it's $5,000. and there are a ton of great prizes for second through tenth place too.
so in short, sponsor one of my ducks. we're feeding people in need, and i'm your best shot at the grand prize.
your best friend,
hank
p.s. come meet me at the derby in new orleans on june 1st from 2:30 - 3:30 p.m. at the big lake in city park. and stick around for the race at 4:00 p.m.--i'll be there coaching my ducks.