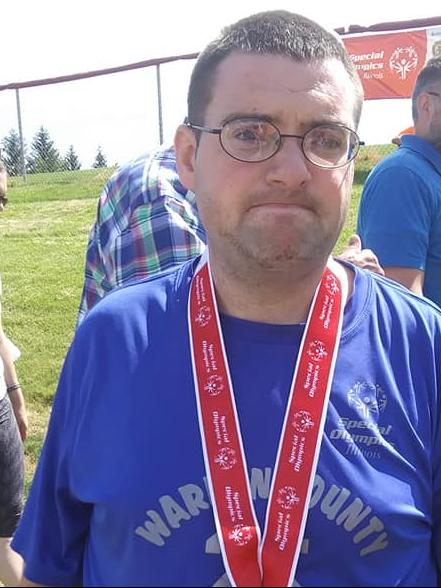 Sky has been in Special Olympics for 14 years. He began playing challenger softball in Galesburg, then began Special Olympics as a member of the Warren County Falcons. His favorite sport is Softball, with Golf right behind it. He participates in numerous sports including; Snowshoeing, Volleyball, Bowling, Basketball, and Track and Field. He also participates in the Polar Plunge in 3 Region F venues, assisted with The Torch Run, and Cop on a Rooftop in Macomb
When Sky is not competing, he works at McDonald's, and enjoys putting puzzles together. He has numerous puzzles finished and enjoys having them on display.
Thank you for supporting Sky, his Falcon teammates and the Region F athletes with your duck adoption!