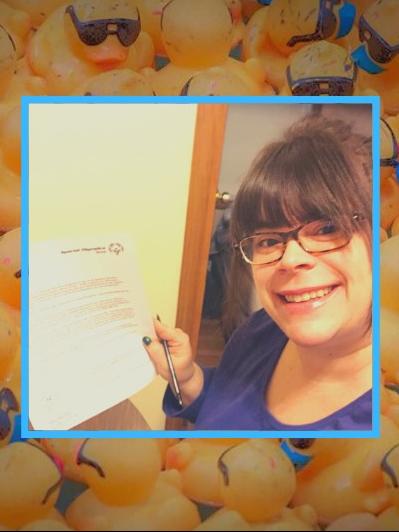 This year marks the sixth annual Southern Illinois Ducky Derby Dash and I am celebrating my second Ducky Derby as a staff member at Special Olympics Illinois! I am so excited to be a part of this organization, and I am thrilled to be on the staff team this year.
My first few months with SOILL has been so inspiring. The passion my coworkers have for the Special Olympics athletes is only overshadowed by the positivity I have seen from the athletes themselves. They love Special Olympics, the competition, and the joy it brings to their lives. Joy like that is absolutely contagious - and something we could all agree we need a little more of these days.
I ask you to please take a moment to adopt a duck or a quack pack, or even a flock, if you are able, and help spread a little of that positivity in your own way.
Plus, there are prizes! The winner will receive one of many great prizes including $2,000 cash, Disney passes, and more!
I appreciate your consideration.
Thank you,
Michelle