Saturday, September 26, 2015
12:00-5:00 p.m. 
Call to Post at 4:00 p.m.
Waterfront Park 
Festival Plaza
(Next to Joe's Crab Shack)
 

12th Annual Harbor House of Louisville
Ken-Ducky Derby
Adopt a Duck, Light the Way for People with Disabilities

The Results are in!
Duck Race Winners:

 *"12th Place" - Crabs for a Year, Joe's Crab Shack - Mabel Schergh
*3rd Place - $500  - Jennifer Barker
*2nd Place - $1000 - Stephen Sedita

 *1st Place Grand Prize - 2015 Honda Fit - Sam Swope Honda World - Mike and Kimberly Terry
Day of Raffle Winners:

 *VIP Thunder Tickets - Joe's Crab Shack - Gretchen Cutrer
*48" Flat Screen, LED Smart TV - Tech Plus - Deanne Theising
The biggest winners? ...the program participants of Harbor House. Duck adopters, your generosity is so very much appreciated. Nearly 23,000 ducks were adopted & that means that some very special people in our community will continue to thrive and realize their abilities thanks to you!!!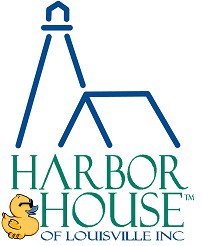 Our Sponsors