Saturday, September 26, 2015
12:00-5:00 p.m.


12th Annual Harbor House of Louisville
Ken-Ducky Derby
Adopt a Duck, Light the Way for People with Disabilities

We are planning a fun-filled day on the Waterfront for the 12th edition of the Ken-Ducky Derby! Our event will take place Saturday, September 26, 2015. If you would like to donate your time, money, items, activities, smiles and any/everything else to make it a great success, we would appreciate your support! And of course you're at the right place to adopt your ducks!


Here's a look at our Official Winners from the 2014 Ken-Ducky Derby, buy a duck and your name could be listed here in 2015!

Grand Prize - Sam Swope Auto World Honda Fit
Steven Kelly -- adoption #132761

2nd Prize - $1,000
Annette Hackett -- adoption #124711

3rrd Prize - $500
Laverne Ferguson -- adoption #127634


4th Prize - Galt House hotel, breakfast & KaLightoscope tickets
Colette Wagner -- adoption #117824

Thank you in advance for adopting your 2015 duck and lighting the way for people with disabilities!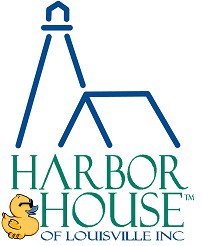 Our Sponsors