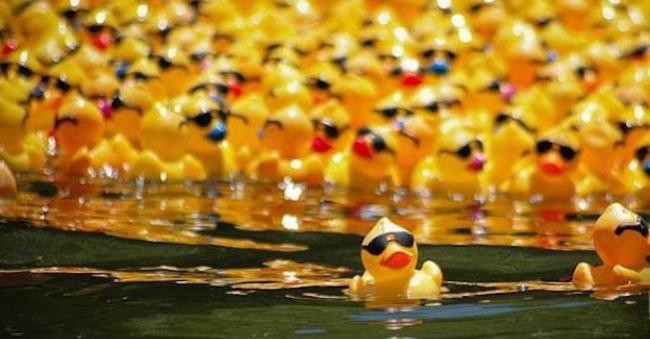 Not even social distancing will keep the ducks away!
Welcome to Team Sunshine!!!
This year's race will be held on Thursday, August 5th in Chicago. Each duck adopted helps support more than 23,000 athletes and over 17,000 Young Athletes participate, at no cost, in Special Olympics Illinois programs. If you would like to adopt a duck on behalf of our team, please click on the link below! Duck adoptions are $5 for one entry, $25 for a Quack Pack (6 ducks for the price of 5) or $100 for a Flock of Ducks! All proceeds benefit the athletes of Special Olympics Illinois! Thank you so much for your support!
Team Members
| Team Member | Num Adopted | Goal Adoptions |
| --- | --- | --- |
| Amy J. | 0 | 50 |