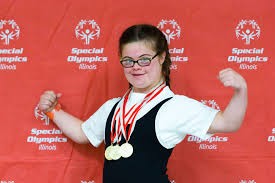 It's that time of year again... the Chicago Ducky Derby is right around the corner!
The Chicago Ducky Derby is a signature fundraising event for Special Olympics Illinois. Each year, more than 65,000 rubber ducks splash down and race to the finish line. The winners of the race receive prizes, including a 2021 Chevy Trailblazer; an all-inclusive trip to Rivera Maya, Mexico; a cash prize; and more. The proceeds go to benefit the athletes of Special Olympics Illinois. Adopt your duck today for your chance to win and then join in all the fun on Thursday, Aug. 5, 2021. If you would like to adopt a duck on behalf of our team, please click on the link below! Duck adoptions are $5 for one entry, $25 for a Quack Pack (6 ducks for the price of 5) or $100 for a Flock of Ducks! All proceeds benefit the athletes of Special Olympics Illinois!
You can buy your ducks here: https://www.duckrace.com/Chicago/teams/11341/23992
I have a ton of gratitude for everyone that helped!
Thank you so much for your support!

Jaron Wright