Saturday, September 18, 2021
Community Assistance Center 14th Annual Duck Race!
The CAC Duck Race is a family friendly community fundraising event benefiting Community Assistance Center. This year, approximately 8,000 rubber racing ducks will tumble, splash, bob, and slosh down the lazy river at Big Rivers Waterpark & Adventures, racing to the finish line to win "QUACK"tacular prizes for their adopters! Vendor Booths and Family fun activities start at 10 AM on race day.
Presented By: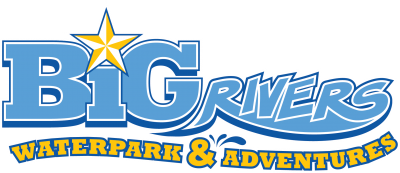 Address: 23101 TX-242, New Caney, TX 77357

If you would like additional information about the assistance programs and services Community Assistance Center provides, please visit our website www.cac-mctx.org !

All Free Tickets Claimed!
100% of the available free park admission tickets for event day have been claimed. Additional park admission tickets are available for purchase at the gate on event day. Purchasers of qualifying duck adoptions made prior to 8/27/2021 at 10:30 AM will be contacted via email by Community Assistance Center. Thank you to our Presenting Sponsor, Big Rivers Waterpark & Adventures, for providing park admission tickets.

Cannot be redeemed for cash or used at the park beyond race day. Additional park admission tickets available for purchase.
Please check out all of our amazing sponsors listed below!
For Sponsorship Information, please contact Kathy Rifaat at kathy@cac-mctx.org
What is the Community Assistance Center Charity Duck Race?
An estimated 8,000 yellow rubber Race Ducks, sporting ultra-cool sunglasses, will appear on Saturday, September 18, 2021. The ducks will race their way their way through the lazy river and across the finish line to win GREAT prizes for their adopters.
How does my Duck Race entry (my charitable contribution) benefit the community?
Your support helps CAC provide immediate basic needs assistance with food, clothing, utilities, rent and mortgage payments as well as long term case management services. Additionally, CAC offers education and ID restoration programs, homeless care kits and more. All programs provided by CAC promote self-sufficiency and healthier lives for those we serve. In addition to the ongoing services we provide, Community Assistance Center plays a significant role in disaster recovery.
Who are this year's Supporting Sponsors of the Community Assistance Center Duck Race?
We are so immensely grateful to our 40th ANNIVERSARY RUBY SPONSORS at America's ER, Buckalew Chevrolet, Burns & McDonnell, Entergy Texas, Friends of CAC, Linde, McOmber Ranch, The Woodlands Community Presbyterian Church, The Tripathy Family, Waste Connections, Woodforest National Bank, and Zters Site Services.
Additional Sponsors listed below.
Like you, we believe in a bright future for families of Montgomery County. When you ADOPT A RACE DUCK, our neighbors struggling through times of financial crisis receive the help they need to return to self-sufficiency.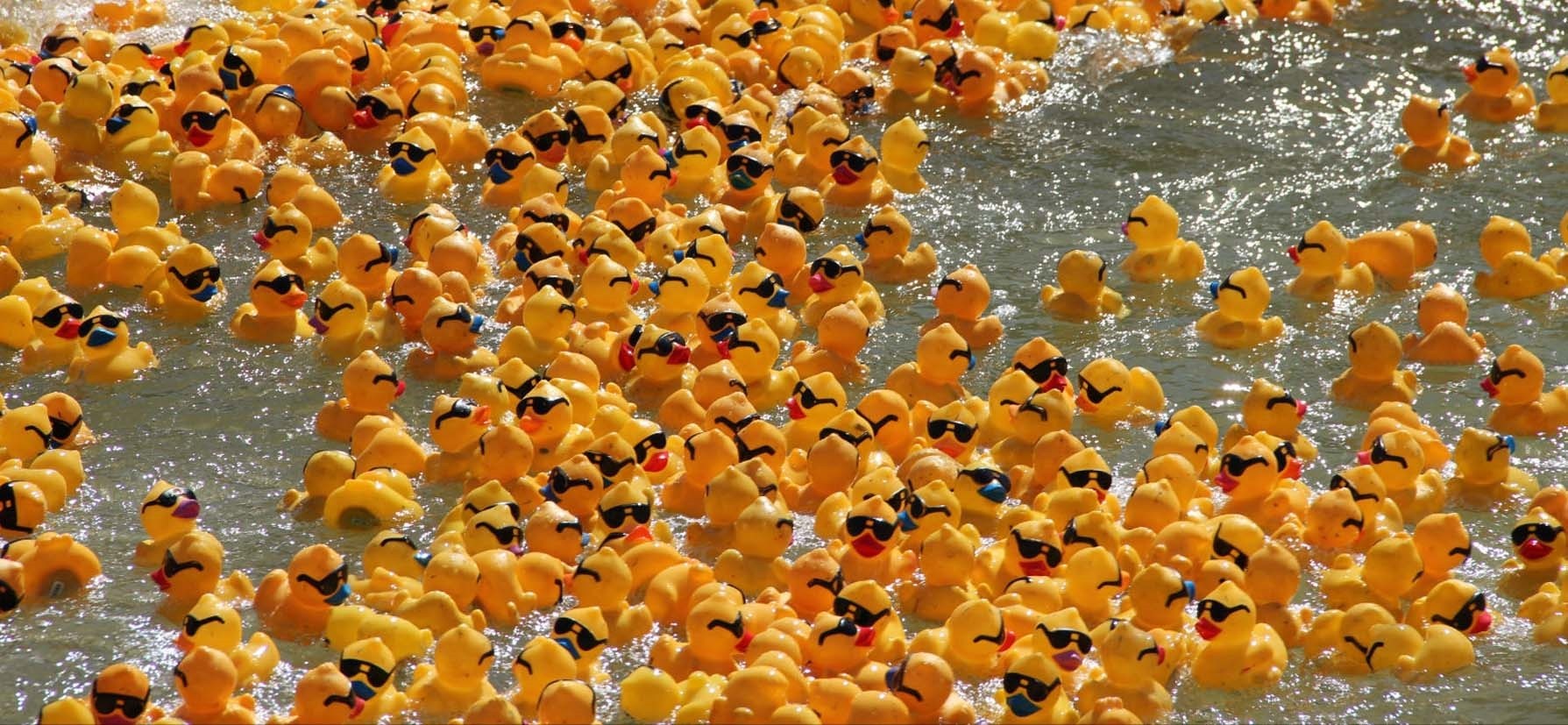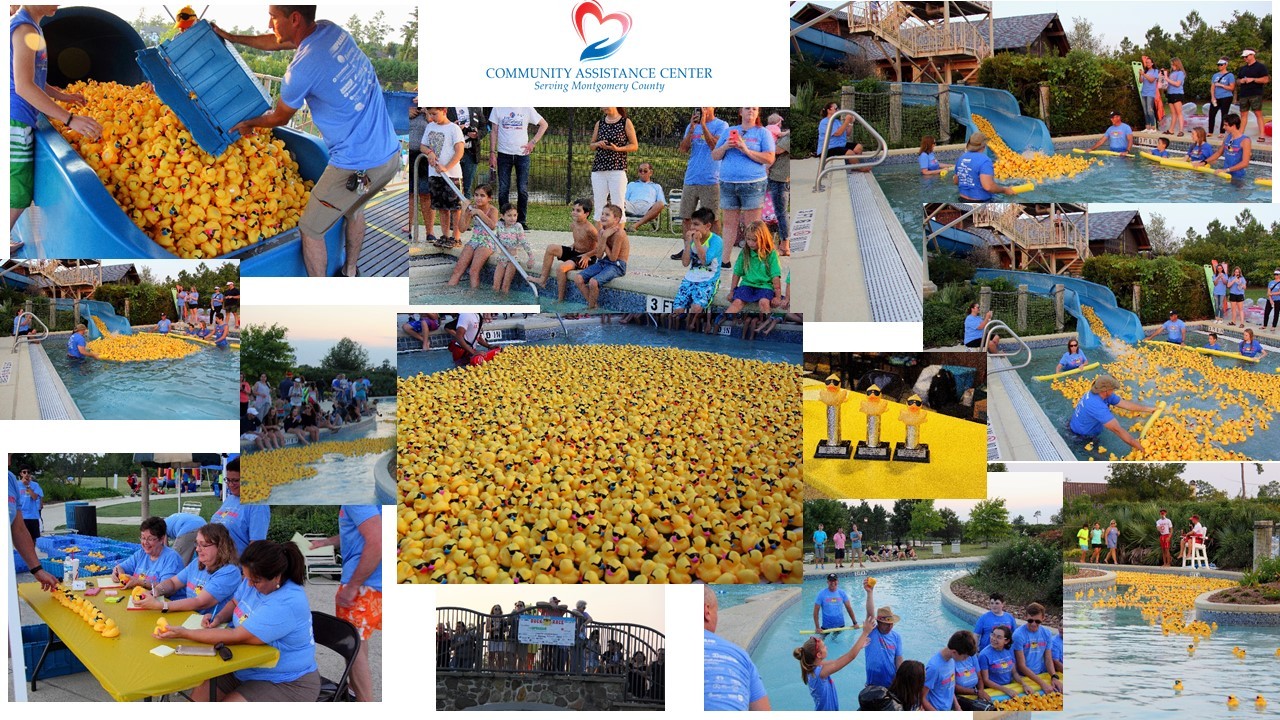 Our Sponsors
Presenting Duck Sponsor
40th Anniversary RUBY Sponsors
Grand Prize Sponsor
Quacker Backer Sponsor
Lucky Duck Sponsor
Friend of the Flock Sponsor
Underwriters