2021 Winners:
Grand Prize – Jacqueline Appleton
2nd Prize, Drew Brees painting by Joey Africa – Ronald Zornes
3rd Prize, Zuppardo's Gift Card – Marlene Guillot
4th Prize, Raising Cane's for a Year – Teresa Lenormand
5th Prize, Bicycle World Cruiser – Laurie Schwall
6th Prize – Creole Cuisine Gift Card, Edwards Perrot
7th Prize – Delta World Tire Gift Card, Susan Kurzweg
8th Prize – Honey Baked Ham Gift Card, Joanne Meerman
9th Prize – Main Squeeze Gift Package, Vickie Goux
10th Prize – Port Orleans Gift Package, Sharon Buzbee
11th Prize – Red M Studio Package, Brent Perrin
12th Prize – Rich's Wash Dat Gift Card, Patricia Morris
13th Prize – Theo's Pizza for a Year, Teresa Lenormand
Winners will be contacted by email/phone - thank you!
Our Rubber Duck Derby is streaming live starting at 11:00 a.m.. Thanks so much to all our sponsors, prize donors, and supporters for making this 12th annual Derby possible.
https://no-hunger.org/duck-derby-live-stream-2021/

Update - new prize! We are excited to have a new prize to this year's Duck Derby - artist Joey Africa donated this amazing portrait of Drew Brees that will be signed by #9! As we continue to respond to Hurricane Ida, we are postponing Duck Derby until Saturday, October 23rd.

This has been a time of unprecedented challenges. People have been turning to Second Harvest Food Bank for the first time in their lives and others have needed us more than ever before. Every duck represents one of our kind neighbors stepping up for families in crisis. All proceeds provide meals for children and families fighting hunger across South Louisiana.
Please note: Due to the current surge of COVID-19, the 2021 Duck Derby will be held at our facility and streamed live to the public. We will post a link to the live stream on this page.
What is the Ducky Derby? It's a signature annual fundraiser benefiting Second Harvest Food Bank! Sponsor a duck for $5 and you have have a chance to win on of our great prizes!
How do I enter the Duck Derby? You can Sponsor a duck for only $5. You do not need to be present to win.
* Are you entering Duck Derby on behalf of a friend, co-worker or family member affiliated with a Sales Team? If so, be sure to select the team you want to get credit for your entry - click here to see a list of our teams.
How do I get involved? Duck Sales teams are forming now. Put together a group of friends, colleagues or family members to join the fun. To form a team click here. For more information on starting a team or to volunteer, contact Kathryn Gsell at kgsell@secondharvest.org.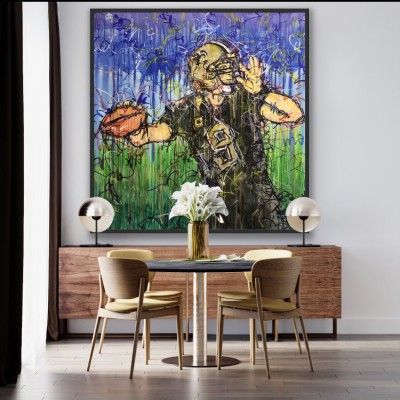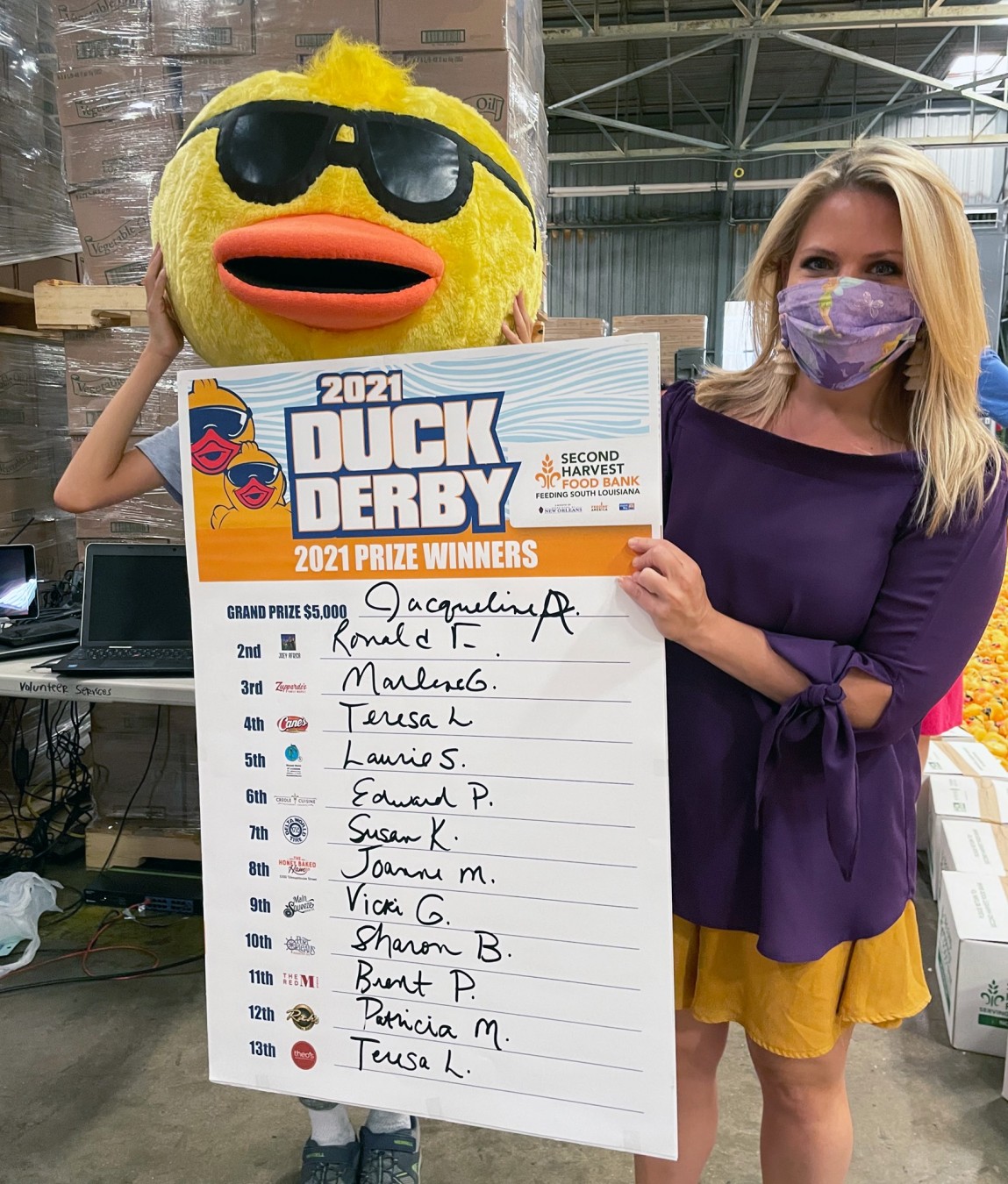 Our Sponsors
Sponsor