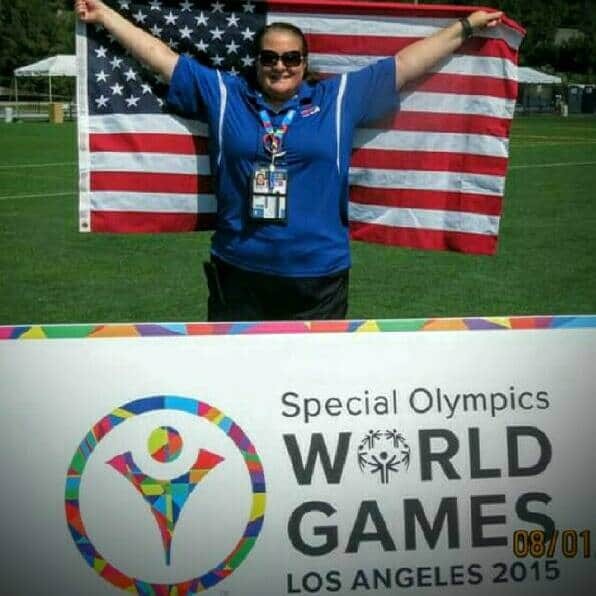 I have been coaching Special Olympics for over 20 years . . . yup, I started when I was 5, LOL, just kidding! I have coached locally for Mt. Vernon Township High School, head coach for Team Illinois Unified Soccer Team at USA Games 2014 in New Jersey, and as head coach for Team USA Traditional Soccer team at World Games 2015 in Los Angeles. The various sports MVTHS Special Olympics athletes compete in include:
-Bowling
-Unified Soccer
-Basketball Skills
-Basketball Team
-Unified Basketball Team
-Athletics (track & field)
-Motor Activities Training Program (MATP)
-Snowshoeing
-Unified Bass Fishing
If you think we keep busy, there are even more sports offered through Special Olympics Illinois!
We are looking to start a Unified eSports Team this year! We have two students serving on the state-wide Youth Activation Committee because MVTHS is a Unified Champion School! We are building a more inclusive world, one Ram at a time!
This programming doesn't happen without amazing fans and supporters like YOU! Money raised from the Southern Illinois Ducky Derby Dash and the Polar Plunge at Rend Lake stays right here in Southern Illinois and MVTHS student-athletes benefit directly!
Please adopt lots of ducks TODAY for a chance to win awesome prizes! You can also JOIN our Ducky Derby Team to sell ducks to your family and friends!
Thank you for your never-ending support!
Coach Megan Clodi