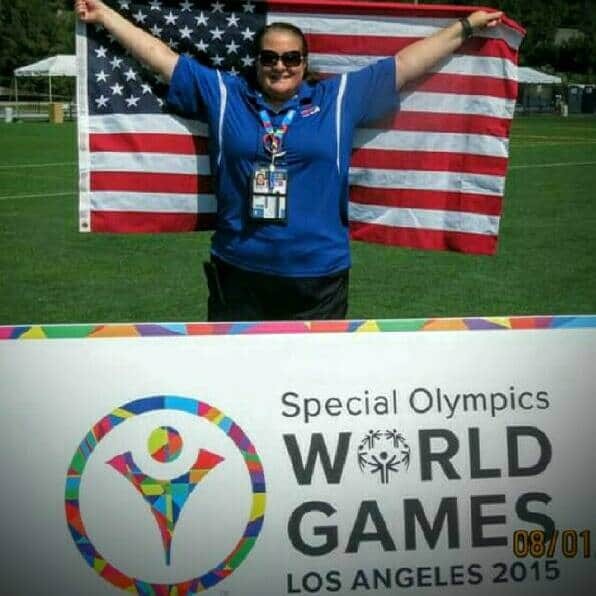 I have been coaching Special Olympics for nearly 20 years . . . yup, I started when I was 5, LOL, just kidding! I have coached locally for Mt. Vernon Township High School, head coach for Team Illinois Unified Soccer Team at USA Games 2014 in New Jersey, and as head coach for Team USA Traditional Soccer team at World Games 2015 in Los Angeles. The various sports MVTHS Special Olympics athletes compete in include:
-Bowling
-Unified Soccer
-Basketball Skills
-Basketball Team
-Unified Basketball Team
-Athletics (track & field)
-Motor Activities Training Program (MATP)
-Snowshoeing
If you think we keep busy, there are even more sports offered through Special Olympics Illinois!
The athletes CANNOT wait to get back to competing at events and Special Olympics Illinois is raising money for future planning to ensure that events are held safely once events can resume. There will be additional expenses with hand sanitizer, PPE (masks, face shields, etc.), using venues over multiple days to allow smaller groups, extra cleaning supplies, individual packaging for lunches, and more. We need financial support more than ever to compete and stay SAFE!
Thank you for your never-ending support!
Coach Megan Clodi