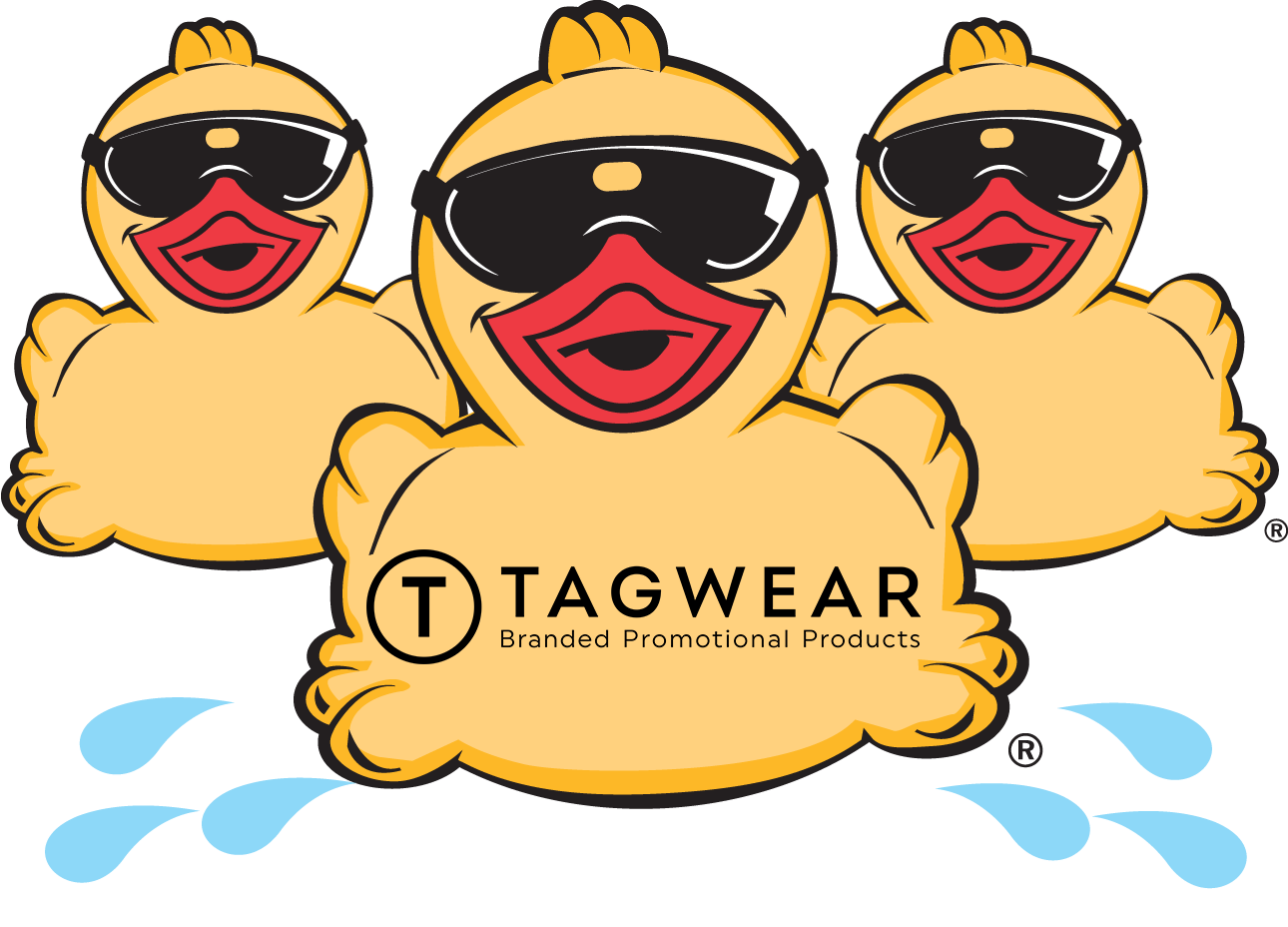 Tagwear is a promotional marketing agency. We help create brand champions by developing memorable and consistent messaging through the use of promotional products and corporate wearables. Since 1998, we have been managing the design, sourcing, and production of these items for many recognized companies such as Rooms to Go, Circle K stores, PNC bank, The Golf Channel, Madico, and many more. Tagwear will help you by providing expert assistance specifically tailored to your needs and budget.

Tagwear is proud to sponsor The Incredible Duck Race! Visit tagwear.com to check out our products.
About the Incredible Virtual Duck Race
The 2021 Incredible Duck Race is continuing as a virtual race. Adopt a Duck for $5 at TampaDuckRace.com.
First Place Prize - $5,000
Second Place Prize - $1,000
Third Place Prize - $500
Proceeds will benefit the Tampa Kiwanis Foundation which provides programs for kids in Tampa.
On Saturday, May 22nd at 12pm EST, The Kiwanis Club of Tampa will hold a Virtual Duck Race via Facebook Live. Actual ducks WILL NOT be raced, but we will have a fun and creative way for you to enjoy the race from home. WINNERS WILL BE SELECTED VIA A RANDOM NUMBER GENERATOR. The first three ducks to "cross the finish line" will win amazing cash prizes!
Last year's virtual race resulted in almost 7,000 ducks sold and raised $27,932 - making it our most successful race to date! We were excited to split these proceeds evenly between the Tampa Kiwanis Foundation, Feeding Tampa Bay, and Metropolitan Ministries.

We are disappointed that we cannot race our ducks and host the event we had planned for our local families. However, the need in our community is bigger than ever. We hope that you will still support our event, Adopt a Duck, take a chance to win the $5,000 First Place Prize, and support our local community.
Want to get involved, volunteer, or sponsor the event? Email us at quack@tampaduckrace.com for more information.


Learn more about the Kiwanis Club of Tampa at TampaKiwanis.org.
About the Kiwanis Club of Tampa
The Kiwanis Club of Tampa has been helping children in the local community since 1919. Our enthusiastic members pursue creative ways to serve the needs of children in our community. Locally we build ramps for the disabled, hold immunization events, purchase holiday gifts for kids in need, provide scholarships, work with leadership clubs in schools at the middle school, high school and college level, and build reading rooms in Boys and Girls Clubs around Tampa. Additionally, our foundation provides grants to local non-profit organizations. Learn more at TampaKiwanis.org.