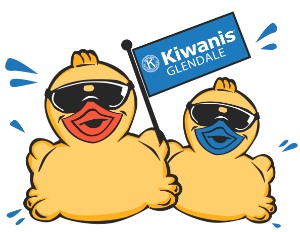 13TH ANNUAL KIWANIS INCREDIBLE DUCK SPLASH
!
They're baaackk! October 28th, 2017
at Lake Glendale!
And they're bringing friends.....be afraid, be very afraid!
Glendale Kiwanis & the Glendale Educational Foundation are joining forces to bring you the Halloween Edition of the KIDS Duck Splash & the Kids Fitness Challenge!
BE THERE AND PREPARE TO SCARE!!!!
Glendale Kiwanis
12th Annual Duck Splash
October 22, 2016 10am-3pm
2016 WINNERS!!!



1st Place $10,000

Richard Slaughter
2nd Place $1,000
Jeri Benton-Clark
3rd Place $1,000
David Campanelli

4th Place $500 Bruce Mauerhan


5th Place $500 John LoGrasso



Quack Pack $500 Rustin Kretz

Location of the Race:

Lake Glendale in Verdugo Park, 1621 Canada Blvd., Glendale CA, 91208
Map: (Click Map for larger view)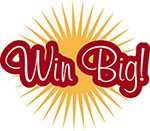 $10,000 First Duck!
$1,000 Each, Second & Third Duck!
$500 Each, Fourth & Fifth Duck!
$500 Gift Card, Quack Pack Drawing!
Race Day Schedule
11:00 a.m. Opening
11:30 a.m. First heat of duck race
12:00 p.m. Second heat of duck race
12:30 p.m. Third heat duck race
1:00 p.m. Fourth heat of duck race
1:30 p.m. Fifth heat of duck race
1:59 p.m. Close of adoptions
2:00 p.m. Sixth heat of duck race
2:30 p.m. Grand finale
2:35 p.m. Presentation
2:50 p.m. Announcement of Winners & Prizes
3:00 p.m. Closing of the games
Our Sponsors