2018 date will be announced soon!
Did you see us in the Holiday Parade? Tag us on Facebook and use #ILMDuckDerby ! Quack you very much!
The 2017 Coastal Duck Derby
We did it! We adopted 15,000 ducks. Because of YOU! Thank you!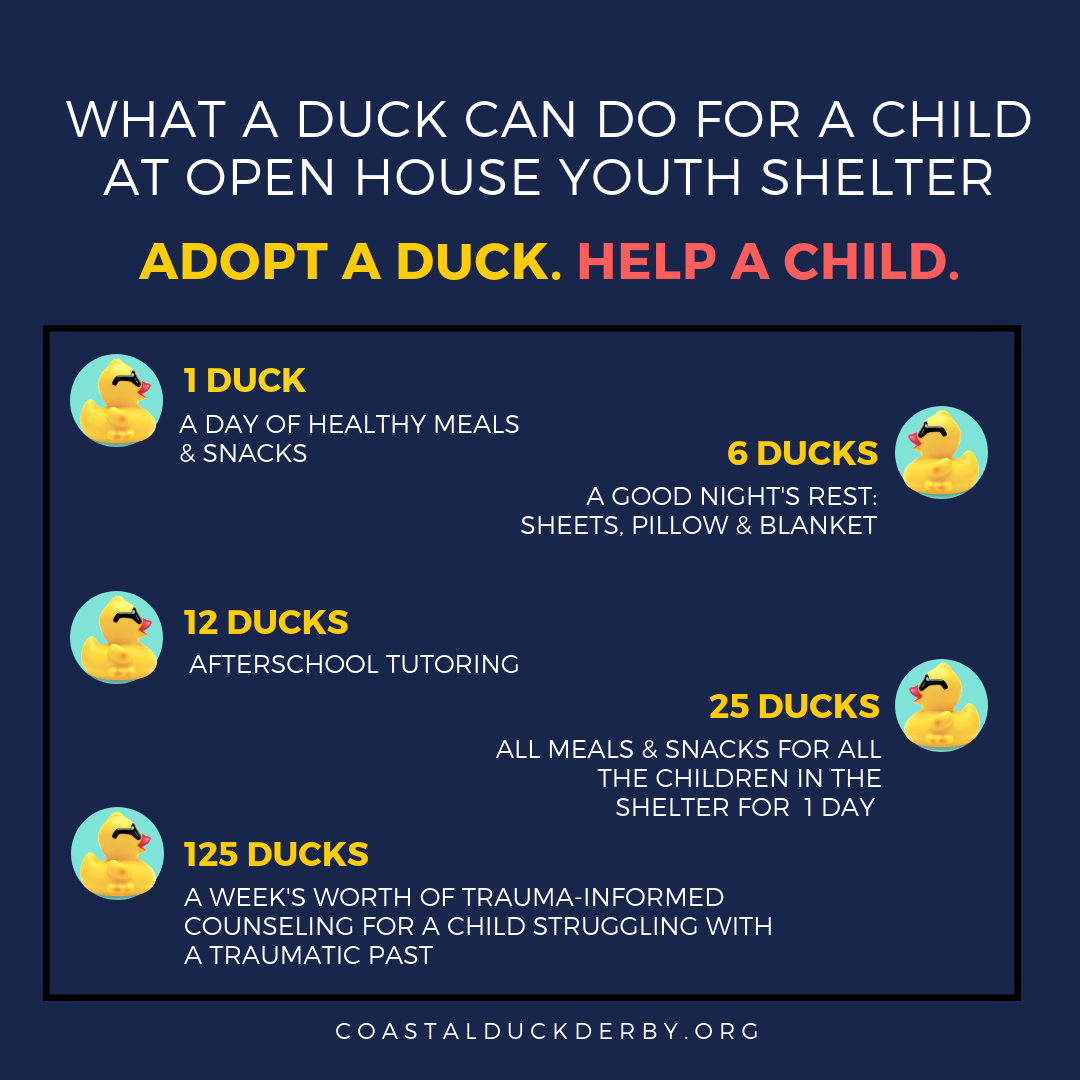 About Open House
Open House is a 24-hour, 9-bed facility that is committed to improving the safety and well being of abused and/or neglected and otherwise at-risk youth (ages 6 through 18) who are in need of a safe place to stay.

While meeting the basic needs for food, clothing and shelter, Open House encourages youths' personal growth through counseling services, vocational/educational and life skill building activities and recreational activities.
All of our services are confidential.
All of our services are provided at no cost to the youth or their families.

Every day a child is in our care is a day that he or she is no longer in harm's way.

In our safe and stable environment, youth are able to regain a sense of safety and control, and address the situation that led to the need for out of home placement.
At Open House, a kid can focus on being a kid!
Our Sponsors