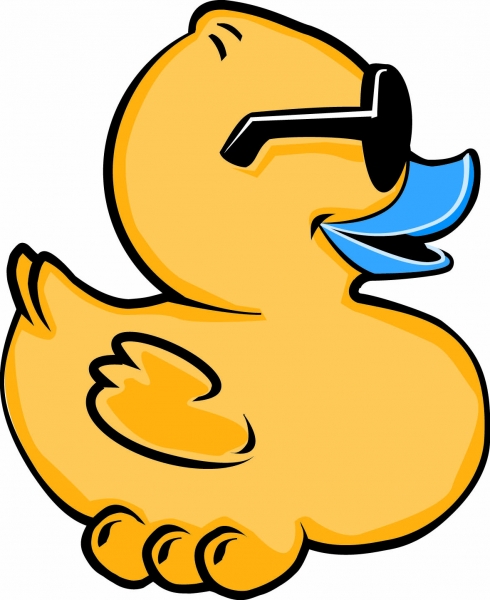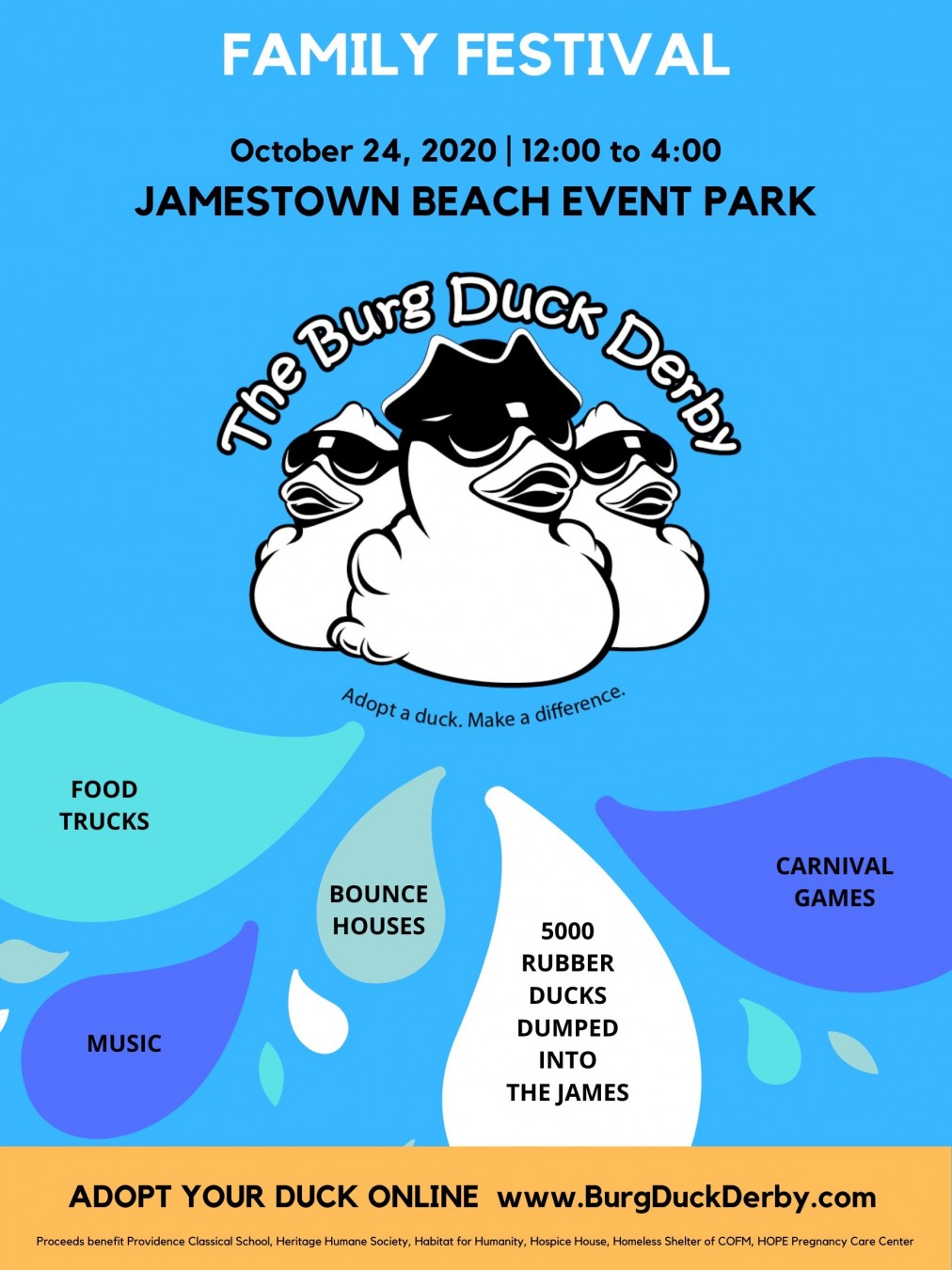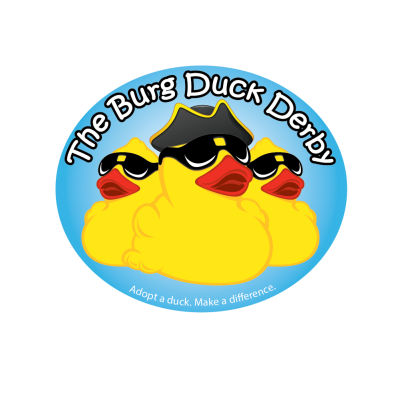 COME TO THE BURG DUCK DERBY!

OCTOBER 24TH, 12:00 - 4:00
JAMESTOWN BEACH EVENT PARK
What is it? The Burg Duck Derby, is a family-friendly community fair at Jamestown Beach Event Park. Families will enjoy inflatables, fair games, food trucks and music! For the five weeks leading up to the fair, the community will be able to adopt rubber ducks. The fair day will culminate in the dumping of 5000+ rubber ducks into the James River. One lucky duck will be plucked from the water and the owner of that duck will win $1000! (Need not be present to win.)
Duck Adoption Donations benefit Providence Classical School and five local charities that will receive a percentage of our duck adoption funds. The supported charities are:
Heritage Humane Society
Habitat for Humanity
Hospice House
Hope Pregnancy Care Center
COFM Homeless Care
Take the plunge – adopt a duck!
Supported Charities
----------------------------------------------
Providence Classical School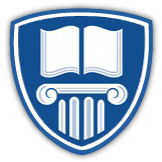 -----------------------------------------------------
Hospice House & Support Care of Williamsburg
------------------------------------------------
-----------------------------------------------------------
-----------------------------------------
HOPE Pregnancy Care Center
----------------------------------------------------
Community of Faith Mission
Our Sponsors