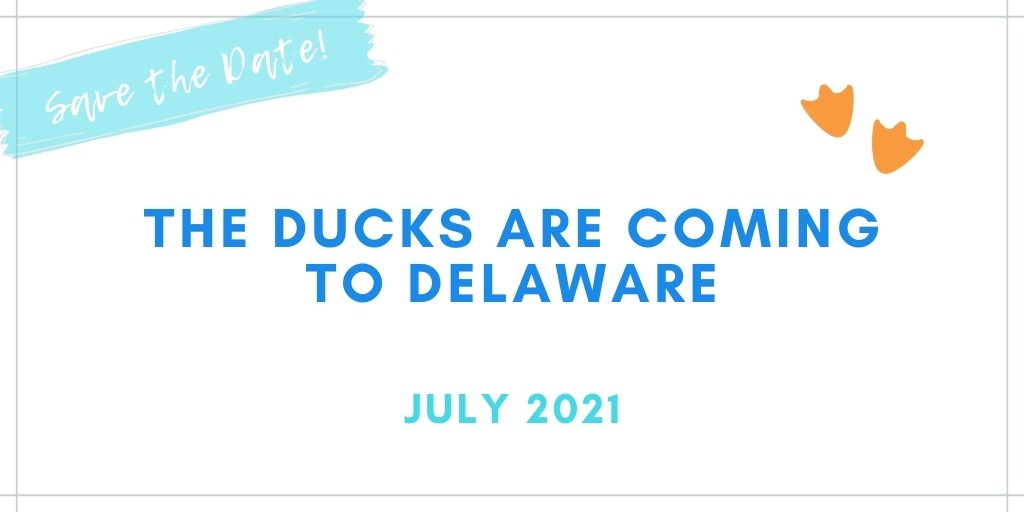 Join us for our annual Zoom Duck Derby presented by Medical Mutual where 5,000 rubber ducks will race down the lazy river at Zoombezi Bay competing for cash prizes! Anyone in the USA can participate.
Event proceeds will support our sister nonprofit agency TAG Community Living, Inc. with their new community housing project, which will provide safe and affordable housing for individuals with intellectual and developmental disabilities.
Event Details:
1. Sunday, July 25, 2021 at Zoombezi Bay
2. Parking lot opens at 7:30 a.m.
3. Registration begins at 7:45 a.m.
4. In-person derby and online streaming (Facebook) starts at 8:30 a.m.
5. Select water slides and wave pool open at 9:15 a.m. – attend the derby and enjoy the waterpark before it opens to the public!
Adopt a duck for $5 and watch it race! 1st, 2nd, 3rd place winning ducks will win cash prizes! YOU DO NOT NEED TO BE PRESENT TO WIN, but why miss the fun! *Children under age 3 are free.
Your Waddles Pass includes admission to Duck Island which is filled with vendors and duck merchandise. Our Fun in the Sun Zone sponsored by First Citizens National Bank includes games and prizes for kids!
Waddle passes must be picked-up at Zoombezi Bay by 9:30 a.m. on Sunday, July 25, 2021. Enter the season pass gate at Zoomezi Bay and Alpha Group's volunteers will hand you your ticket(s).
*ATTENTION* Zoombezi Season Pass Holders are welcome to attend. We encourage you to buy ducks to support The Alpha Group!
Create a team!
Select "Teams" from the menu bar at the top of this page.

Click "Start a Team" on the top right-hand corner.

Complete the form.

You will receive an email when your team is approved.

Share the link for your team page with friends and family through social media or email.
If you are watching from home: Follow The Alpha Group on Facebook. Make sure to like us and turn on your notifications so you know exactly when our livestream begins.
Since 1970, The Alpha Group has grown to become one of the largest nonprofit providers of service to individuals with developmental disabilities in Delaware County and growing to meet the needs in surrounding counties (we serve 12 counties total in central Ohio).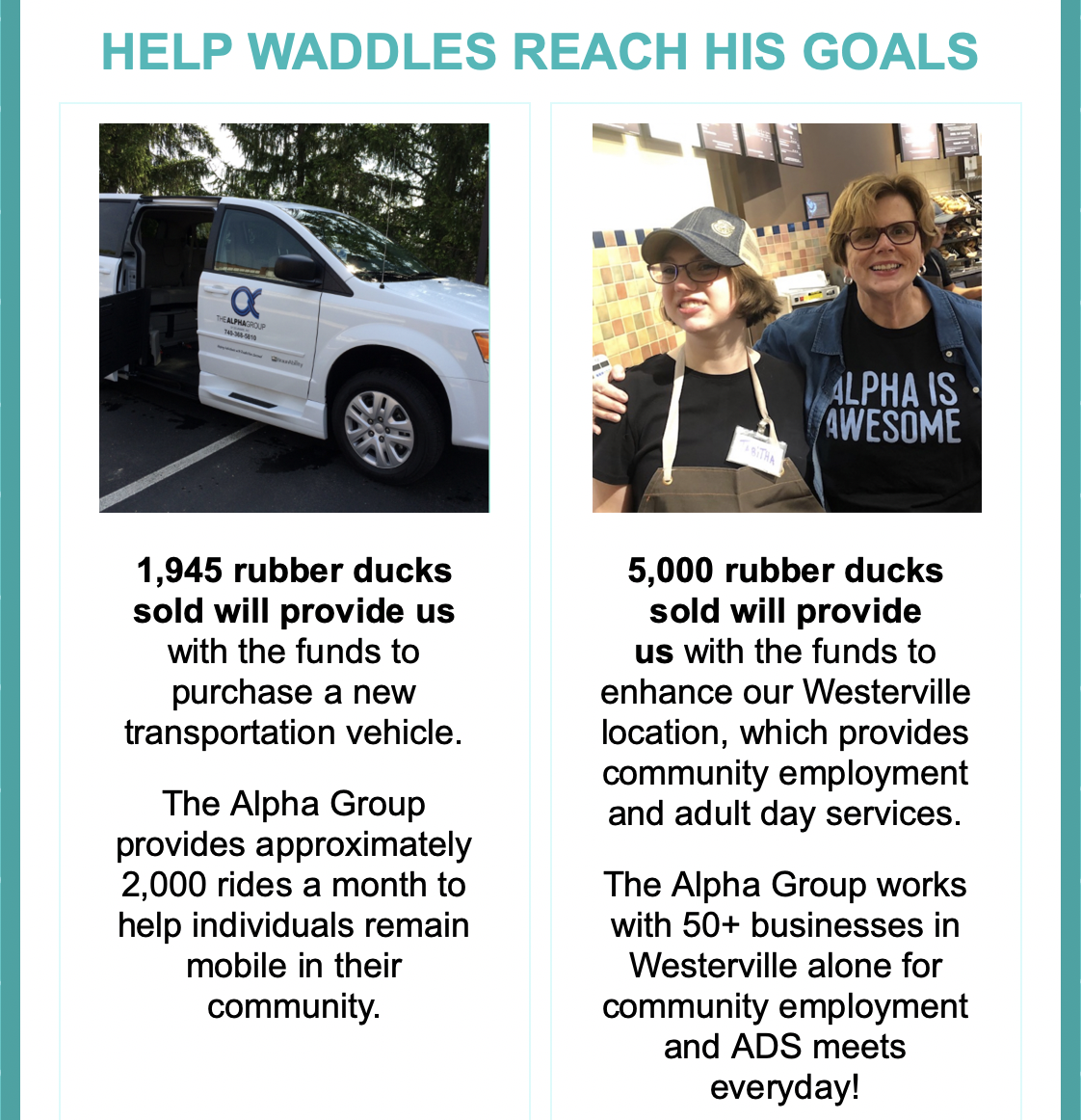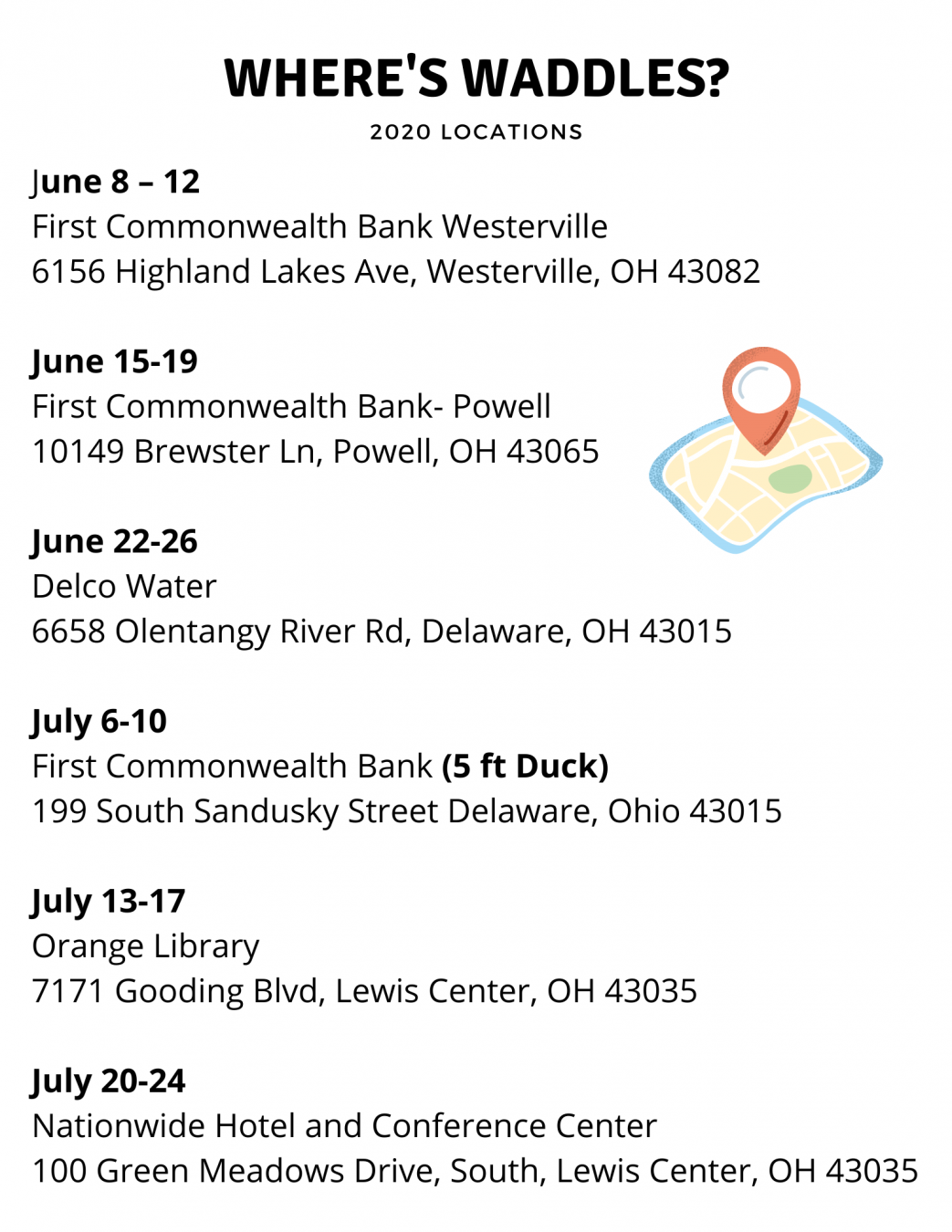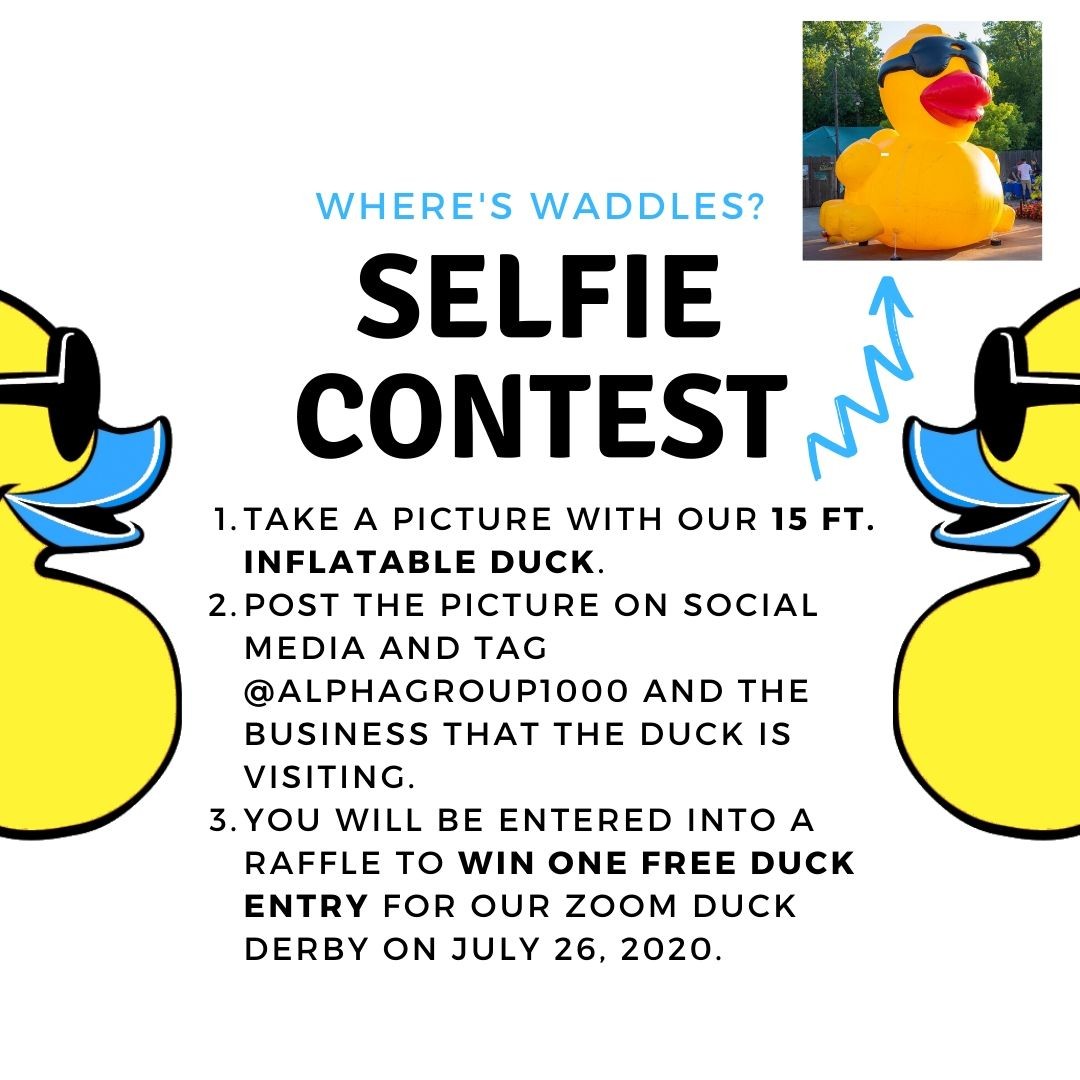 Our Sponsors