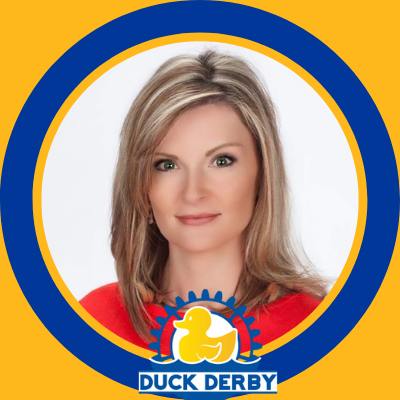 Duck Derby is a fun annual event where thousands of rubber ducks—sponsored by individuals just like you—are released on September 18th. at the Riverwalk in Flower Mound, Texas.
With fierce determination, they fight their way to the finish line where the first 4 to cross win Cash Prizes! Many other lucky ducks will claim fantastic runner-up prizes. All proceeds go to support local Denton County Charities and it's a great way to give back and have fun! Each duck is only $5 and it could really help save a life!
Thank you for your help!
Kelly Murray :)