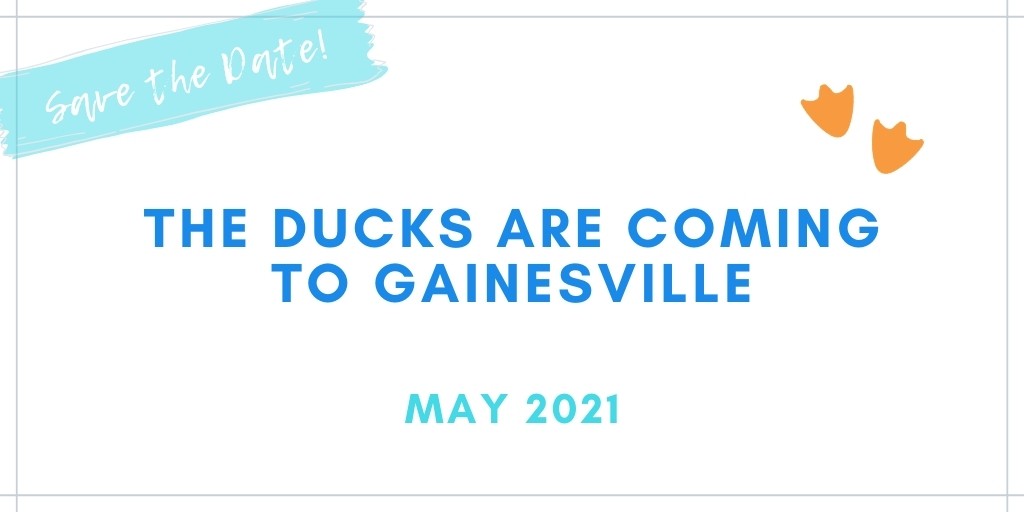 Congratulations to our 2020 Rubber Duck Derby Winners!!!
$10,000 Grand Prize Winner
Brandon Randolph
1st Prize Diamond Solitaire from Gainesville Jewelry - $5,000 value
Jeff Carstens
2nd Prize Legacy at Lanier 2-Night Stay and Golf for Four from Lanier Islands - $1,200 value
Tim Aderholt
3rd Prize CX 5500-Watt Gasoline Port. Generator from Kipper Tool - $750 value
J. Alec & Cindy Alexander
4th Prize Main Event Family Arcade Package - $600 value
Julie Ferguson
5th Prize Yeti Cooler from Hargrove Engineers + Constructors -$550 value
David Thomas
6th Prize Chick-fil-A for a Year for Two from Chick-fil-A Gainesville -$500 value
Antonio Rios
7th Prize Tap It Growlers Gift Basket, Gift Card, & Room Rental- $500 value
Karen Baston
8th Prize Holiday Inn Express 2-Night Stay from Holiday Inn Express Gainesville - $250 value
Katie Nordholz
9th Prize Chattahoochee Golf Club Round of Golf for Four - $200 value
Ellen Scott
10th Prize Left Nut Brewery Gift Basket- $100 value
Candice Byrd
Thank you for your supporting the 2020 Rubber Duck Derby!!!
Your duck adoptions and event sponsorships provide meals and snacks, and daily virtual programming for our kids and teens. With your support, our staff will be prepared to open soon with extended hours for families with nowhere else to turn. Visit

www.boysgirlsclubs.com

and learn more about everything we do at the Club to instill academic success, healthy lifestyles, and good character and citizenship in local youth.
If you would like to become a sponsor for the 22nd Annual Rubber Duck Derby, please contact Brenda Bohn at 770-532-8102 ext 305 or bbohn@bgclanier.org.
Our Sponsors
Thank You!