The Ken-Ducky Derby has been postponed due to COVID-19 concerns. Our new race date is August 29, 2020. In an effort to keep everyone safe, we will be hosting a virtual race.
Watch online on August 29th at 2pm:
WLKY.com:
Harbor House Louisville on Facebook
Ken-Ducky Derby on Facebook
If you have already purchased this year's duck for the race - don't worry! Your adoption will apply to the new date.

Adopt a Duck, Win a Truck, Change a Life!
The 17th annual Ken-Ducky Derby will be held on August 29, 2020.

Join us as we race at least 46,000 ducks! Get your duck for only $5 today and help support adults with disabilities at Harbor House of Louisville!
Thanks to our incredible sponsors, each duck purchase goes towards programs and services for our participants. Show your support by adopting a duck today!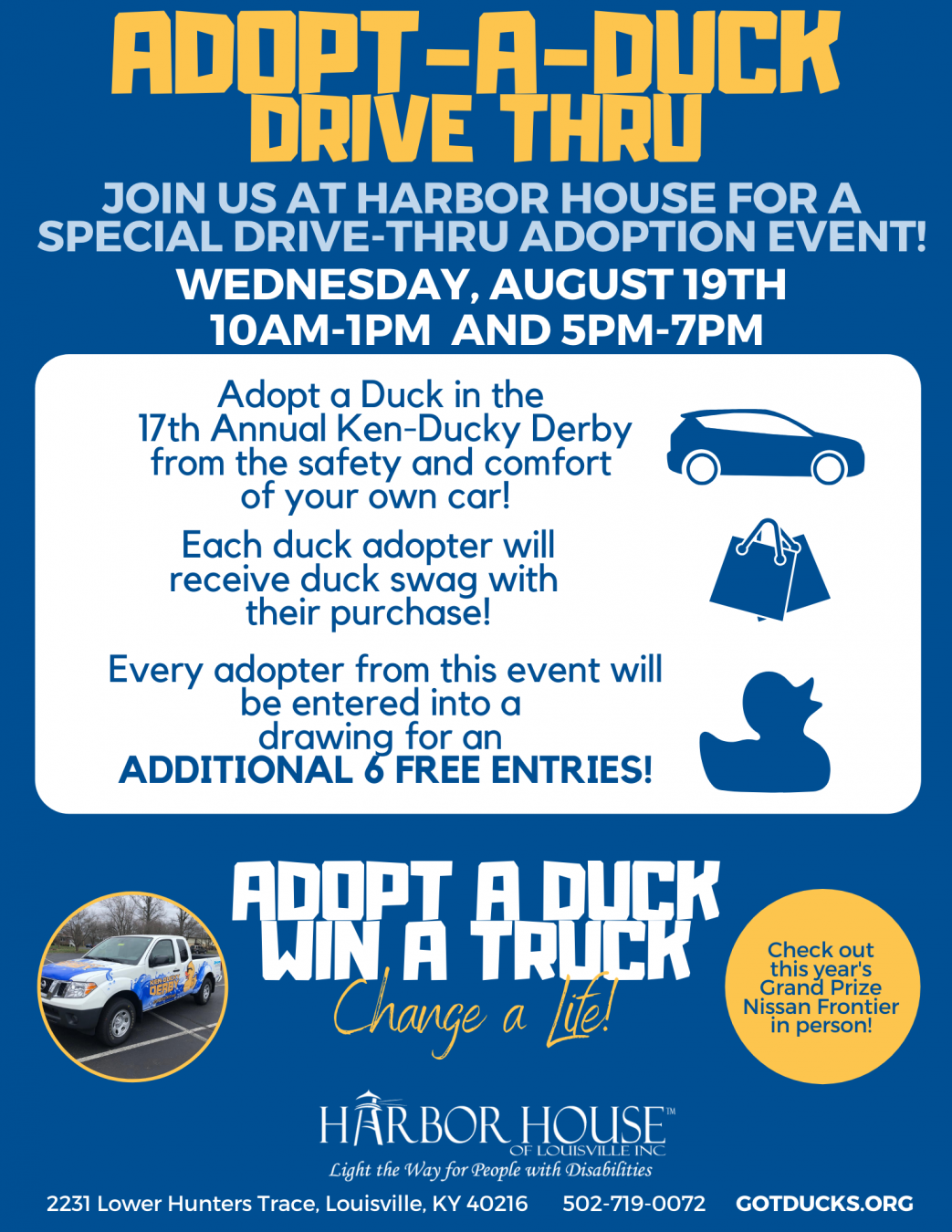 Prizes
2020 Prizes

2020 Prizes

FIRST PLACE PRIZE

BRAND NEW NISSAN FRONTIER




2nd Prize - $1,000

3rd Prize - $500





EVERYONE who adopts a duck has the CHANCE to WIN ONE MILLION DOLLARS!





(If your duck comes in 3rd place and is a pre-selected 'MILLION DOLLAR DUCK')

KDD 2020 Volunteer Opportunities TBD
Harbor House needs Volunteers Year Around!
Want to help? Email development@hhlou.org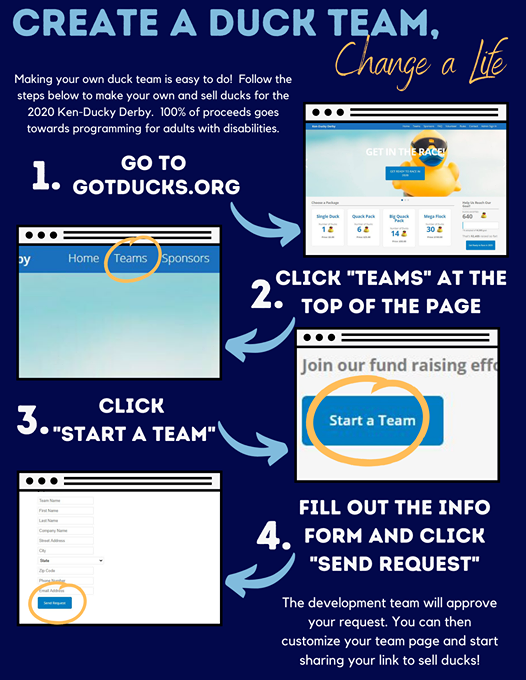 Our Sponsors