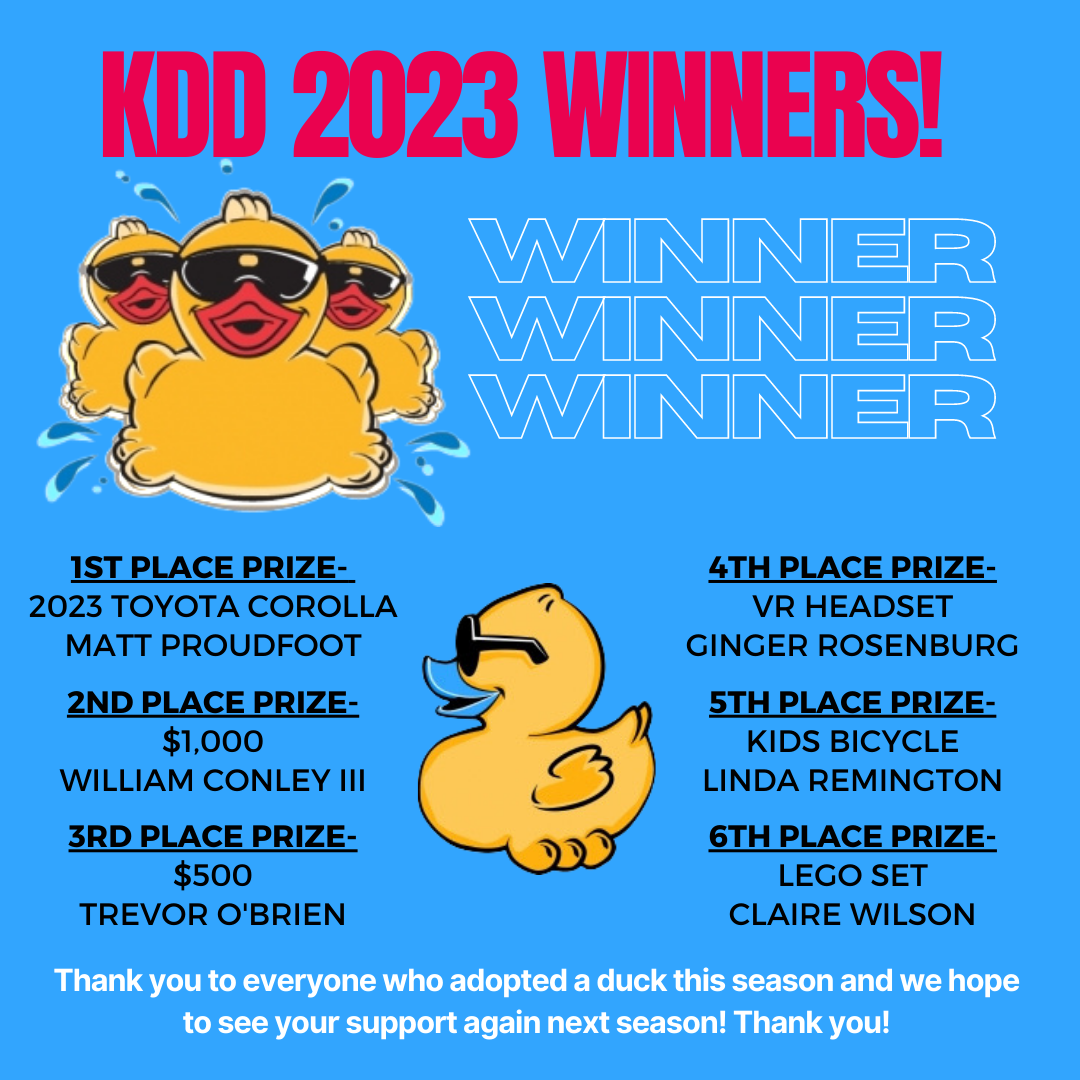 April 29th, 2023 Schedule of Events
At KDF Fest-a-Ville on the Waterfront behind the David Karem Building.
11am-

Duck sales start at Fest-a-Ville
1pm-

Kids Activities begin, music provided by summit media
3pm

- Duck Waddle Parade though Fest-a-Ville to show off your best Derby Doos
3:30pm

- Announcement of Kids Winners for best dressed etc
4pm

- Call to post & Duck Drop
4:20pm

- Pluck the Ducks to select winners
4:30pm

- Announce 6 winners at the Chow Wagon at Fest-a-Ville
Prizes
2023 Ken-Ducky Derby Prizes

2023 KDD Winners!

1st Place Prize- 2023 Toyota

Corolla
2nd Place Prize- $1,000
3rd Place Prize- $500


4th

Place Prize- Meta Quest VR Headset


5th

Place Prize- Children's Bike


6th

Place Prize- Lego Set of a Bugatti Race Car

EVERYONE who adopts a duck has the

CHANCE to WIN ONE MILLION DOLLARS!





(If your duck comes in 3rd place and is a pre-selected 'MILLION DOLLAR DUCK')

KDD 2023 Volunteer Opportunities
April 27th-29th
and Harbor House needs Volunteers Year Around!
Want to help? Email Kelly at kgreen@hhlou.org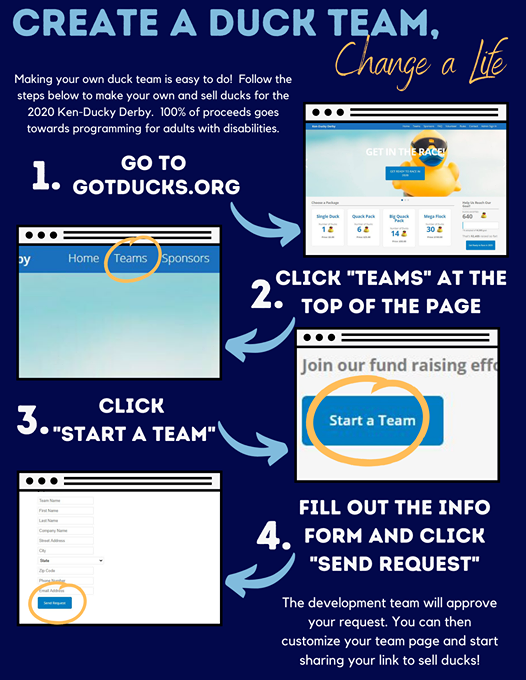 Our Sponsors
Exclusive Sponsors
Event Sponsors
KDD Event
Diamond Duck
Gold Duck
Silver Duck
Feathered Friends