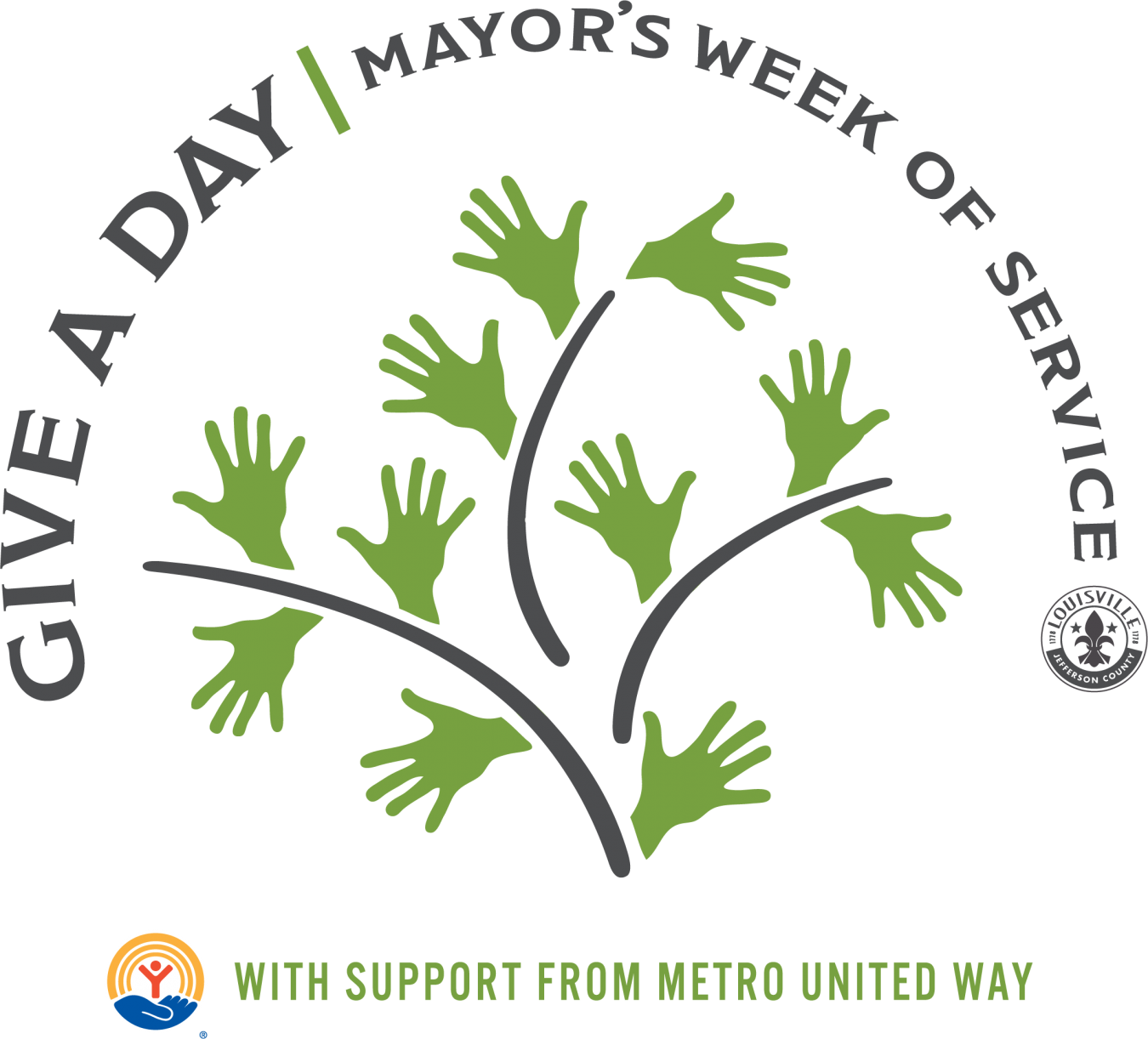 Mayor's Give A Day Week of Service
Saturday, April 13, 2019 – Saturday, April 20, 2019
All Day, Everyday!
Adopt A Duck for Give A Day Week of Service!
Show COMPASSION for individuals with disabilities at Harbor House by adopting a duck for Harbor House's annual Ken-Ducky Derby! When you adopt a $5 duck, your duck adoption will count towards Louisville's touches of compassion during this week! GIVE BACK by adopting your ducks TODAY!
About Give A Day
Give A Day of Service will once again be part of the Kentucky Derby Festival schedule of events. Set to kick off on April 13, the Give A Day service projects will be a week long of volunteer activities around the city.
Mayor Fischer urges citizens, businesses and civic groups to join in and volunteer – and for Louisville non-profit groups, schools and churches to identify service projects to participate in. You can contact Metro United Way regarding their need for volunteers to help.
Some of the organizations that will be available for volunteers to help include Brightside, Metro United Way, Dare to Care and WaterStep.
Individuals, companies and groups can volunteer online for the Give A Day service projects by going to www.mygiveaday.com. Agencies and organizations that have projects needing volunteers should use that same link.