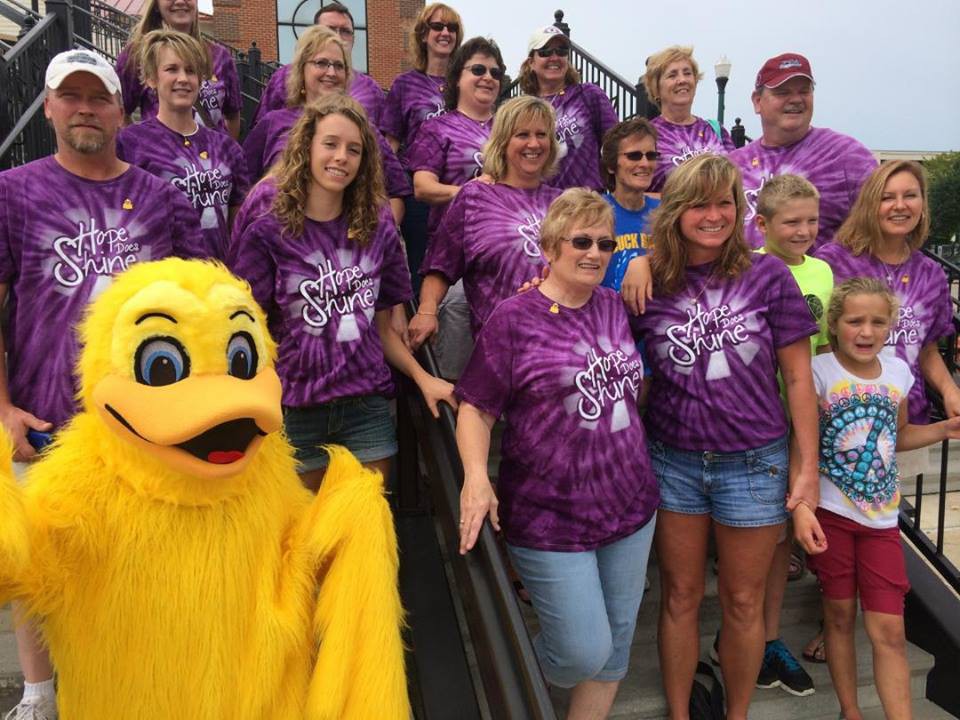 In 2012 we lost a daughter, a sister, a niece, an aunt, a friend to domestic abuse. She was a young, vivacious woman who touched the lives of so many people.

Her memory will live forever in our hearts and in our mission

. Our goal as a team is to raise awareness, as well as funds, to help individuals in Central Illinois break free from abusive relationships.

Please join us in our fight to

change lives!! Remember: Hope Does Shine.
No one should live in fear!!
Team Members
| Team Member | Num Adopted | Goal Adoptions |
| --- | --- | --- |
| HDS - H. | 257 | 700 |