This year's Great Rubber Duck Splash winners are:
First place ($1,000): Jenny Allen
Second place ($500): Sarah Hellman
Third place ($250): Wendy Steffen
Thank you to everyone who adopted ducks and/or sponsored our event!
Your support will provide opportunities and help promote independence
for persons with disabilities.
We are so grateful to our "flock" of supporters who help us to empower each person to realize potential, pursue dreams, and enjoy life!!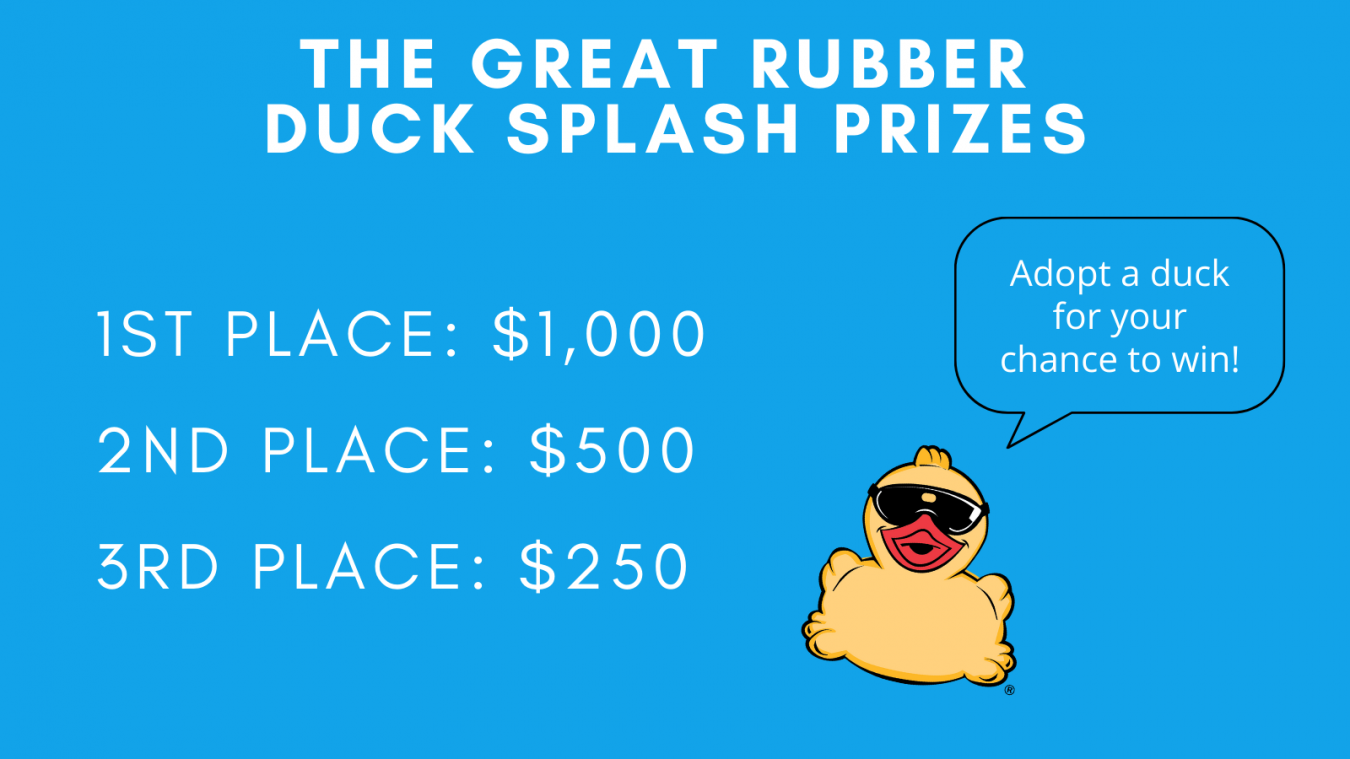 Our Sponsors
Ducky Drop Zone Sponsor
Lucky Ducky (1st place) Sponsor
Silver Duck (2nd Place) Sponsor
Bronze Duck (3rd place) Sponsor
Quacker Backer
Duckling (kid) Zone
Friend of the Flock
Mighty Ducks Media Sponsors