A huge Thank You to everyone who participated this year. It was a beautiful day in the park and we reached our goal of adopting 10,000 ducks for the first time!!! We could not have done this without your support! Thank you! We hope you participate again next year and help us reach our goal again.
If you were unable to come out to the park but are interested in purchasing a Duck Derby t-shirt or other souvenir, please contact us
here
!
Scroll down to see the list of winners!
Thank you to our top sponsors!!!!

Thank you for a wonderful 2017 Duck Derby! Now it is time for the 14th annual Duck Derby to be held on May 5th, 2018 from 10:00am til 4pm.
Duck Derby post time: 2:30pm sharp!!
Adopt a Duck, Help a Child!



Entertainment, Games, Food...Fun for the Whole Family!!
Adopt Now from one of the Duck Adoptions Teams by selecting the Teams tab at the top of the page.
Or Adopt Now by clicking the "Adopt a Duck Now" button on the right.
Spend the day in Falls Park enjoying all the activities. Line the banks of the Reedy River to watch 10,000 little rubber duckies race down the falls. The winning duck could win $1 Million Dollars or a years' worth of groceries from Publix..
$5 All Day Parking is available in the parking garage next to Camperdown, close to all the children's activities.
The Rotary Club of Greenville Evening, a service organization of local business men and women, holds the Reedy River Duck Derby annually as its primary community service project. This is the 14th consecutive year that the group has organized this charitable fundraiser. 100% of the Derby profits goes to local charities.
Rotarians traditionally develop community service projects to address many of today's most critical issues, especially children at risk, poverty and hunger, the environment, illiteracy and violence. Rotary Club members worldwide work to achieve the key Rotary objective of "Service above Self."

Prizes
4th Place

7 annual passes to Greenville County Rec District

5th Place

2 Night Stay at

Embassy Suites Downtown

6th Place

Knight Performance Factory for 3 months

7th Place

4 single day tickets to Six Flags over Georgia plus 1 book at Greenville Car wash (10 coupons)

8th Place

1 Hr. Family portrait session at Kimberly Gibson Photography plus 4 tickets to Camelot

9th Place

1.5 Hrs of Call Brady computer service plus gift card to Grimaldi's Pizzeria plus

2 Camelot tickets

10th Place

Cobb Tire (Car Care Club Automotive Service) Plus 4 Camelot tickets

11th Place

Brunch at Passerelle Bistro for 2 plus 4 tickets to Center Stage

12th Place

1 night stay at Hampton Inn Downtown plus Sunday Brunch at Halls Steakhouse for 2

13th Place

North Hills Automotive plus Greenbrier Cottage gift certificate plus gift bag

14th Place

Real Sharpe Designs -Jewelry plus AO The Space (Spa) gift certificate plus cooking class at Cook Station

15th Place

1 night stay at Courtyard Marriott plus 1 year family membership to UpCountry History Museum

16th Place

Family pack to Greenville Zoo plus Color Clay Cafe gift card

Winner: Frederick Wernsing

17th Place

18th Place

Swamp Rabbit gift basket with 8 tickets to Center Ice level tickets

19th Place

Creative Iron Works workshop certificate plus 4 Camelot tickets

20th Place

North Hills Automotive plus gift certificate to Elizabeth's hair & Co.

21st Place

Camp Bow Wow gift basket plus 1 dozen Greenfield bagels

22nd Place

23rd Place

Salon 208 gift certificate plus Greenbrier Cottage gift certificate and gift bag

24th Place

Creative Iron Works workshop plus Brixx Cafe gift card

Winner: Vincent Moeakiola

25th Place

1 Greenville car wash book (10 coupons) plus Family pack to Greenville Zoo

26th Place

X-Ray & exam at Charrydale Dental Associate plus Sunday Brunch for 2 at Halls Steakhouse

27th Place

28th Place

1 month membership to Sports Club plus 2 Camelot tickets

29th Place

Greenbrier Cottage gift certificate and gift bag plus Meredith Piper Art gift certificate

30th Place

31st Place

Family pack to Greenville Zoo plus gift certificate for Chocolate Moose Cafe plus gift certificate to Judson Bookstore

32nd Place

6 Camelot tickets plus family membership to Roper Mnt. Science Ctr.

33rd Place

Family pack to Children's Museum of the Upstate plus 6 Camelot tickets

34th Place

35th Place

6 tickets to Center Stage

36th Place

37th Place

Duck lamp custom made at Harrison's Lighting
The winners of the Derby Hat Contest are:
Derby Hat Contest:
1st place $300 - Jennifer Joyner
2nd place $200 - Patricia Shakiban.
3rd Place
$100 -
(Tie) Melissa Brandt and Charlie Watson
Enjoy Entertainment from the following acts throughout the day:
10:30am-11:20am: Vilai Harrington and the Hamptones
11:30am-12:30pm: Darby Wilcox
12:40pm-1:40pm: Dark Water Rising
1:50pm-2:20pm/2:45-3:15: Caleb Fletcher
3:15pm – Presentation of race winners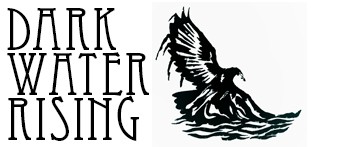 https://www.youtube.com/watch?v=UPq67xDcJNY
Our Sponsors