Thank you to our top sponsors!!!!

Thank you for a wonderful 2017 Duck Derby! Now it is time for the 14th annual Duck Derby to be held on May 5th, 2018 from 10:00am til 4pm.
Duck Derby post time: 2:30pm sharp!!
Adopt a Duck, Help a Child!



Entertainment, Games, Food...Fun for the Whole Family!!
Adopt Now from one of the Duck Adoptions Teams by selecting the Teams tab at the top of the page.
Or Adopt Now by clicking the "Adopt a Duck Now" button on the right.
Spend the day in Falls Park enjoying all the activities. Line the banks of the Reedy River to watch 10,000 little rubber duckies race down the falls. The winning duck could win $1 Million Dollars or a years' worth of groceries from Publix..
$5 All Day Parking is available in the parking garage next to Camperdown, close to all the children's activities.
The Rotary Club of Greenville Evening, a service organization of local business men and women, holds the Reedy River Duck Derby annually as its primary community service project. This is the 14th consecutive year that the group has organized this charitable fundraiser. 100% of the Derby profits goes to local charities.
Rotarians traditionally develop community service projects to address many of today's most critical issues, especially children at risk, poverty and hunger, the environment, illiteracy and violence. Rotary Club members worldwide work to achieve the key Rotary objective of "Service above Self."

Enjoy Entertainment from the following acts throughout the day:
10:30am-11:20am: Vilai Harrington and the Hamptones
11:30am-12:30pm: Darby Wilcox
12:40pm-1:40pm: Dark Water Rising
1:50pm-2:20pm/2:45-3:15: Caleb Fletcher
3:15pm – Presentation of race winners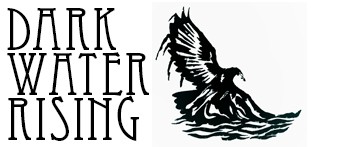 https://www.youtube.com/watch?v=UPq67xDcJNY
Our Sponsors