~~~~~~~~~~~~~~~~~~~~~~~~~~~~~~~~~~~~~~~~~~~~~~~~~~~~~~~~~~~~~~~~~
ADOPT EARLY TO BE ELIGIBLE FOR ANOTHER GREAT PRIZE!

In addition to the Grand Prizes on Race Day, adopt your ducks early to be a part of our EARLY DUCKY INCENTIVE PROGRAM!
Early Ducky:
Adopt NOW –
September 1
and receive 10 raffle tickets in the following prize, donated by the Santa Clarita Valley Rotary Club!

The SCV Rotary Club is pleased to offer a Rotary Barbeque for thirty people!
DETAILS:
●
Location TBD by winner (within SCV, Acton, or Agua Dulce)
●
Rotary will bring a barbeque trailer, cook, and serve choice of tri-tip, chicken, or sausages, baked beans, and corn on the cob
●
Rotary provides cooks, food-line servers, clean up of own work area, paper plates, plastic silverware, napkins, biscuits, coleslaw butter, salt, pepper, and barbeque sauce
~~~~~~~~~~~~~~~~~~~~~~~~~~~~~~~~~~~~~~~~~~~~~~~~~~~~~~~~~~~~~~~~~~~~~~~~~~~~~~~~~~~~~~~~~~~~~~~~~~~~~~~~~~~~~~~~~~~~~~~~~~~~~~~~
All proceeds from this event go toward patient care services at SDFHC, which offers affordable, quality, primary health care for residents of the Santa Clarita Valley. SDFHC makes a special effort to serve the under and uninsured.
Our 2015 event provided over 2200 patient visits for the uninsured!
  In addition to the rubber duck races, the event includes a food court area, with popular gourmet food trucks, vendors and non-profit community partners, a stage and program filled with local talent and performers, and a "Kid Zone" area, complete with a rock climbing wall, face-painting, air bouncer, games, activities, and an appearance of the Los Angeles County Fire Department's "Shakey Quakey" house! Community partner Alan Ferdman returns as Chairman for the Rubber Ducky Planning Committee, and we welcome Supervisor Antonovich back as the Honorary Chairman of the event.
About Samuel Dixon Family Health Centers, Inc.
SDFHC was established in 1980 and named for long-time Val Verde resident and minister, the late Reverend Samuel Dixon. As the only non-profit health center founded and based in the Santa Clarita Valley, SDFHC serves the greater Santa Clarita Valley and is governed by a local board of directors, all of whom are Santa Clarita residents. The mission of SDFHC is to enhance wellness by providing quality primary health care services to un-served and underserved residents, with a special emphasis on serving the uninsured. Easily accessible services are available for the entire family in both English and Spanish. Medi-Cal, Blue Cross and Healthy Families are all accepted, and a sliding fee scale is offered, keeping health care affordable for all. SDFHC is supported by countless individuals as well as corporate sponsors who help make affordable health care possible. Tax-deductible contributions are welcome. Health services are available at the Val Verde Health Center (661-257-4008), the Canyon Country Health Center (661-424-1220), and the Newhall Health Center (661-291-1777). www.sdfhc.org.   
Check out these great *FREE* activities for the whole family: 
Balloon artists:


Photo Booth fun provided by: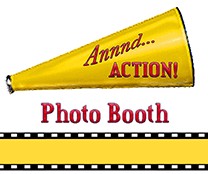 On-site art classes provided by:

  On-Site Soccer Clinics, provided by:

Come see the Los Angeles County Fire Department Shakey Quakey House!
Event Food Options:




 

For event attendees, we have great raffle prizes from the following locations: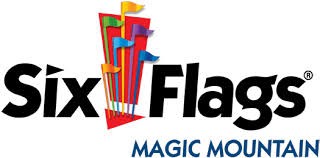 Meet Our 2016 Event Host:


Rick Chambers
Co-anchor of the KTLA Weekend News and Sunday
~~~~~~~~~~~~~~~~~~~~~~~~~~~~~~~~~~~~~~~~~~~~~~~~~~~~~~~~~~~~~~~~~~~~~~~~~~~~~~~~~~~~~~~

Meet Our 2016 Event Performers:

~ Coming Soon ~
Our Sponsors