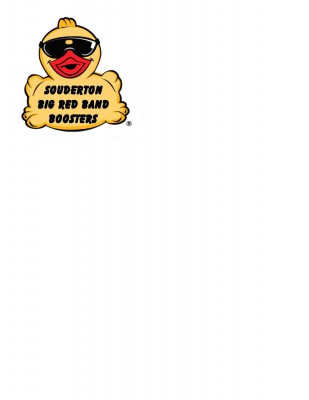 Souderton Big Red Marching Band & Color Guard

Duck Derby Race
Congratulations to our 5 Ducky Winners!
Five intrepid ducks paddled their way to the prize for these happy "owners":
Lucky Duck $1000 Cash: A. Kolumber
(4) Eagles Tickets: P. Hunter
Weber Portable Gas Grill: N. Hollinger
Sports Combo--Bontrager Bike Helmet + Sports Authority gift card: M. Gephart
Dog Treat Gift Basket: M. Steffy
To the nestloads of helpers, volunteers, donors, organizers, cheerers-on, and adopters: Thank you! Thank you!!
Getting the SAHS Big Red Marching Band & Color Guard equipped and on the road takes people, time, and money. Thank you, again, to all of the many people who gave their time to help raise money for the BRMB through our Duck Derby!
New Venue! New Time! The forecast brought us indoors.

Saturday, May 21, 2016 --- 12:30pm to 2:30pm
Souderton Area High School Pool
Adopt your ducks online---you have until 11:59 pm, Friday, 5/20
Adopt ducks at the school on Saturday, 5/21, until 1pm

Rain or shine! A family-fun event with food, music, and ducks! Lots and lots of ducks! Don't miss the 1:15pm Duck Launch at SAHS poolside. Be there to cheer as flocks upon flocks of ducks bobble and swim their way to the finish line. This is a featherific spectacle that no child should miss. The first ducks across win awesome prizes for their duck adopters! How awesome? The Grand Prize winner will win $1,000 cash!
You do not need to be present to win. Any winner not present will be contacted using the information provided with the duck adoption. Winners will need to provide identification to claim their prize. The Grand Prize winner will need to complete any required government forms, including IRS Form W-9. The BRBB will provide all necessary forms.

Proceeds benefit Souderton Area High School music programs: the Big Red Marching Band and Color Guard, Forte Winter Guard, Encore! Indoor Percussion, and the Souderton Jazz and Lab Bands.

The Big Red Band Boosters (BRBB) work to develop a passion for knowledge, achievement, and personal excellence in music and all that music touches in life... in other words, everything! The BRBB fosters a love of music and build team spirit in all students, no matter their gender, race, or previous musical experience.


Get quackin' and Adopt those Ducks!

We're

quackers

for music!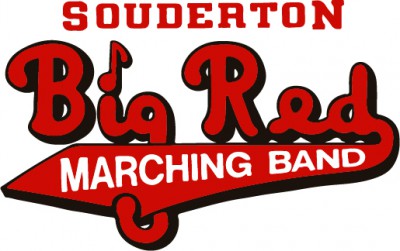 Our Sponsors