Join us Tuesday, July 4, 2017 at 3:00PM
Crisis Assistance Center 2017 Charity Duck Derby!

The Rob Fleming Aquatic Center

|
Village of Creekside Park
|
The Woodlands, Texas
Team with the most adoptions
will receive a photo opportunity with Quack E Duck, a commemorative plaque and a press release recognizing their achievement.
What is the Crisis Assistance Center Charity Duck Derby?
An estimated 5,000 yellow rubber Derby Ducks, sporting ultra-cool sunglasses, will appear at Rob Fleming Aquatic Center, Tuesday, July 4th at 3:00 p.m. The ducks will tumble, splash, bob, and slosh their way their way down the Center's Lazy River, racing to the finish line to win GREAT prizes for their adopters.
How does my Duck Derby entry - my charitable contribution - benefit the community?
Clients come to Crisis Assistance Center to obtain temporary assistance with rent/mortgage, utilities, childcare, food, clothing and prescriptions.
Who are this year's Supporting Sponsors of the Crisis Assistance Center Great American Duck Race?
We offer special thanks to this year's Presenting Sponsor - ENTERGY. Also, special thanks to these compassionate Supporting Sponsors who are making significant contributions to the success of the event: Yancey Ready Mix/Conroe Concrete, Ltd., Woodforest National Bank, Wiesner, PRAXAIR, Bernhardt Winery, Lamar Outdoor Advertising, Braintek, Soules Insurance Agency, LP, Janet and James Stilwell, Consolidated Communications, SPIRIT OF TEXAS BANK, The Woodlands Township, Kroger, Concours d'Elegance of Texas, WRIGHT'S Printing & Marketing, UNITED WAY of Montgomery County and Urgent Care for Kids.
Like you, we believe in a bright future for families of Montgomery County. When you ADOPT A DERBY DUCK our neighbors in crisis receive the help they need to return to self-sufficiency.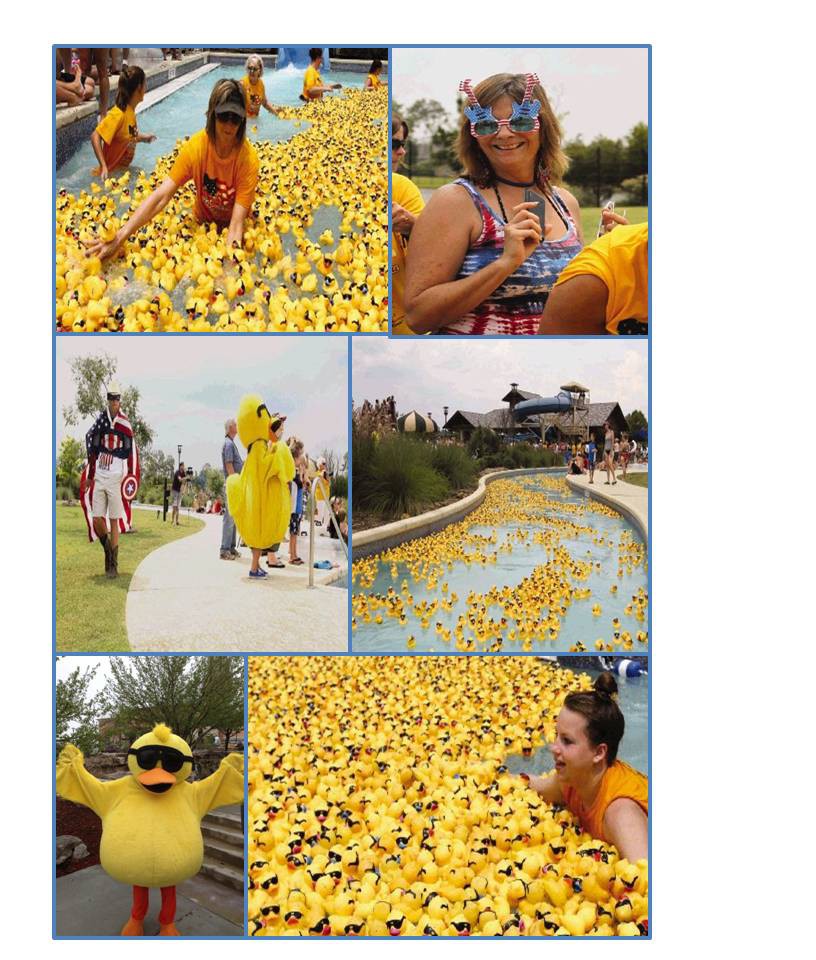 Our Sponsors