The 13th Annual Ellipsis Duck Derby
The Ellipsis Duck Derby is back, and we need YOU to "join the flock" and help kids in crisis! For as little as $5, your donation enters you to win fantastic prizes and helps children find safety and care at Ellipsis - Iowa's largest emergency shelter for kids.
The Duck Derby will take place virtually October 27, 2021 at 2pm on Facebook Live. The first five ducks to cross the finish line will win fabulous prizes.
All proceeds benefit Ellipsis, formerly known as Youth Emergency Services & Shelter (YESS). Ellipsis provides a safe haven and network of services designed to care for kids when they need it most. Under our roof, kids receive a warm bed, full tummy, and access to a variety of services that help them heal during a difficult time. In addition, we work with hundreds of families in the community to keep kids safe, healthy, and happy in their own homes. Learn more about how Ellipsis connects kids with brighter futures by visiting www.YESSIowa.org

It's time to get quackin'! Adopt a duck. Help a child.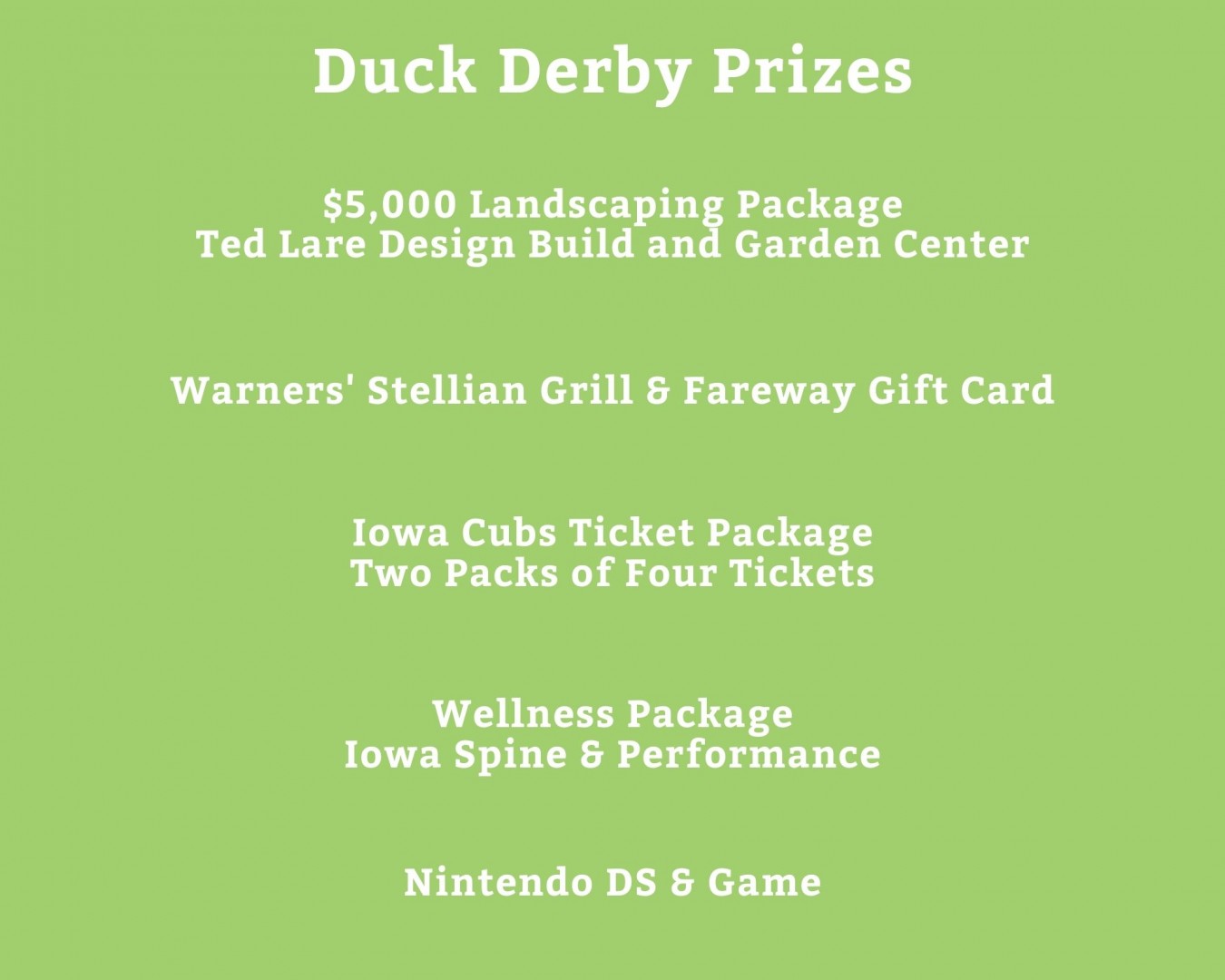 Our Sponsors
Silver