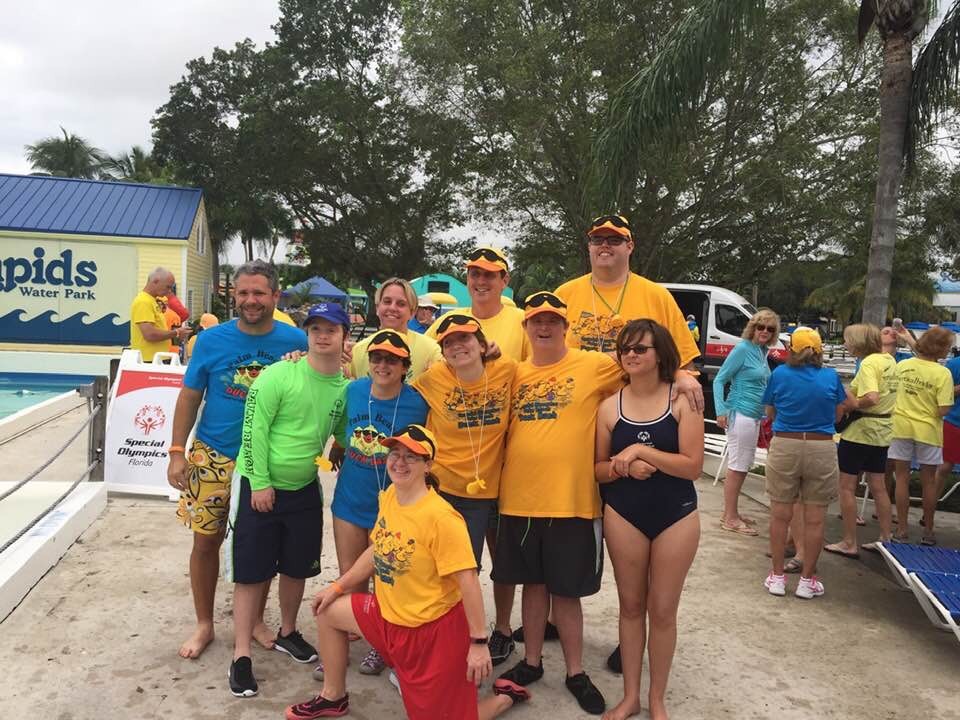 If you want to make SPLASH donation to the ALP's Quack Pack team, just click on the "Adopt A Duck Now" on the top right of your screen!
Make a SPLASH and a difference for Special Olympics Florida - Palm Beach County through your support of the Duck Dash - you'll feel just ducky when you do.
How Do You Support? Choose a duck adoption package or combination that fits the donation amount you would like to make and donate securely here online. To give by check instead, make payable to SOPBC, write ALPs Quack Pack Team on your memo line and send to: SOPBC, Attn: Palm Beach Duck Dash, 2728 Lake Worth Road, Lake Worth, FL 33461
SO PBC ALPs Quack Pack team members:
Jackie Brandon Katherine Brad Jonathan Lindsay Lindsey Bailey Colin Jared Jessica Melissa Morgan Brett Melody Steven Kyle Eric Matt Kai Ayla Hannah Amanda Kristen Mike Lisa Anita
On November 3, 2019, 5,000 rubber Duckies will race along the Lazy River at the Rapids Water Park. Prizes will be awarded for 1st through 4th place Ducks in the Duck Dash.
1st place is $1,500, 2nd is Southwest Airlines Tickets, 3rd is Universal Studios passes, and 4th is Rapids Water Park Cabana Day package!
We hope one of your Adopted Ducks is fast and lucky! You do not need to be present to win, winners will be notified after the race.
Good Luck and thanks for your support!
The SO PBC ALPs Quack Pack is comprised of Special Olympics Athlete Leaders and a few unified athlete partners and volunteers. These athletes do an AWESOME fundraising effort to help make sure all athletes in Palm Beach County get opportunities to train, compete, get fit, receive free health screenings,, learn to work together as a team, and enjoy sports for life.
Athletes are the Champions ... on and off the playing field. Adopt some ducks today and help support the most QUACKTACULAR team around!
Pass this along to your flock of family and friends so they can help support us too.
QUACK quack quacky Quack! (that's "Thank you very much" in duck)
Team Members