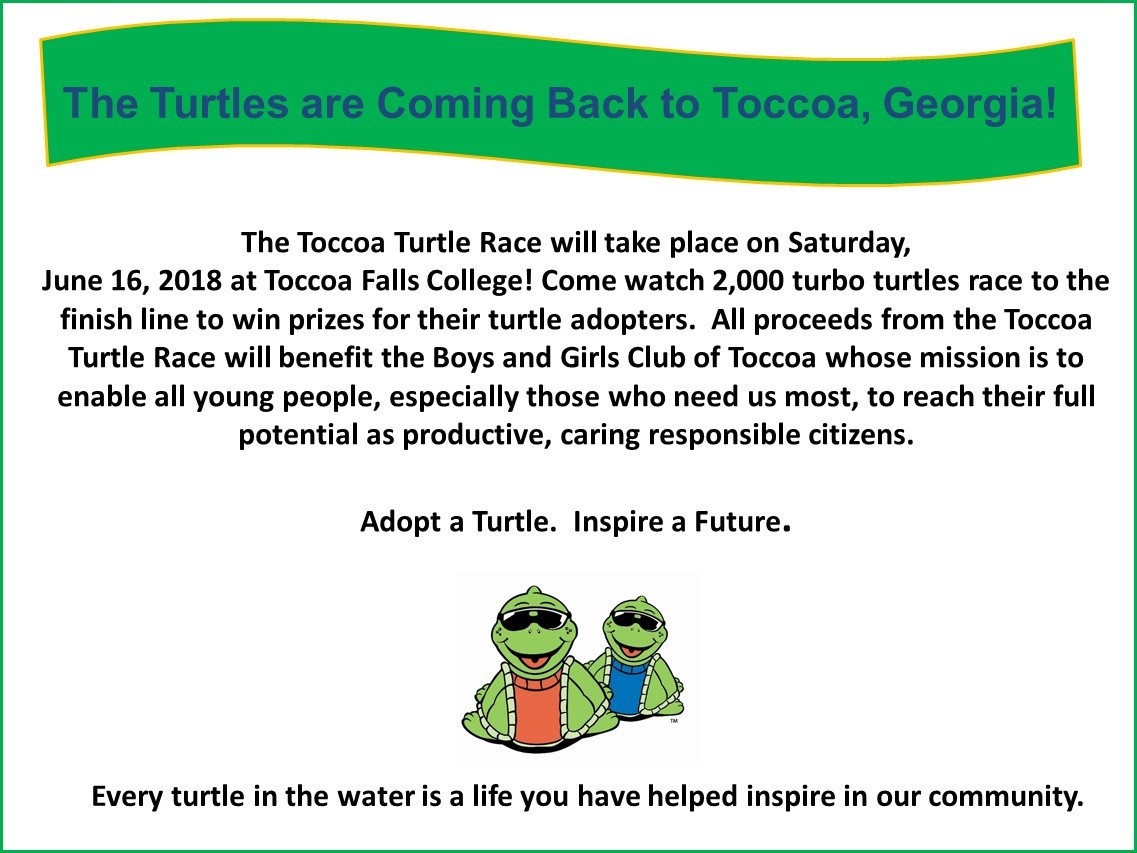 Toccoa Turtle Race Details
When:
Saturday, June 16, 2018 from 11:00 a.m - 2:00 p.m.
Where:
Toccoa Falls College, 107 Kincaid Dr., Toccoa Falls, GA
Why:
What could be more fun than 2,000 green mini turtles racing down the Falls to raise funds to support youth in our community?
H
ow:
Adopt a single turtle or as many turtles as you want and you could win great prizes!
Grand Prize:
$2,000 cash! You don't have to be present to win!
Our Sponsors