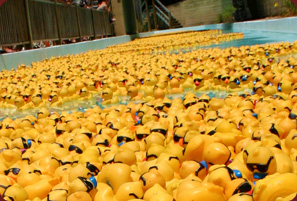 For 10 years, The Great Duck Derby has provided funding to Treasure Coast Community Health's programs. TCCH's mission of Healthcare for all People remains strong for one purpose...to create a healthy community.
Thank you for choosing to bring Healthcare for All People. We are grateful for your commitment to the mission of TCCH and your support is greatly appreciated.
- Select the Adopt a Duck Now button below this text and select a package.
- The team name and team member you adopted ducks from will be included in the email receipt you receive. Please note it may take up to 24 hours for your adoption to be listed below.
To adopt a duck from a team member on the TCCH UAP team:
1. Choose the team member's name from the list below.
2. Select the adopt a duck now button.
3. The team member will get credit for the duck adoption.
Team Members