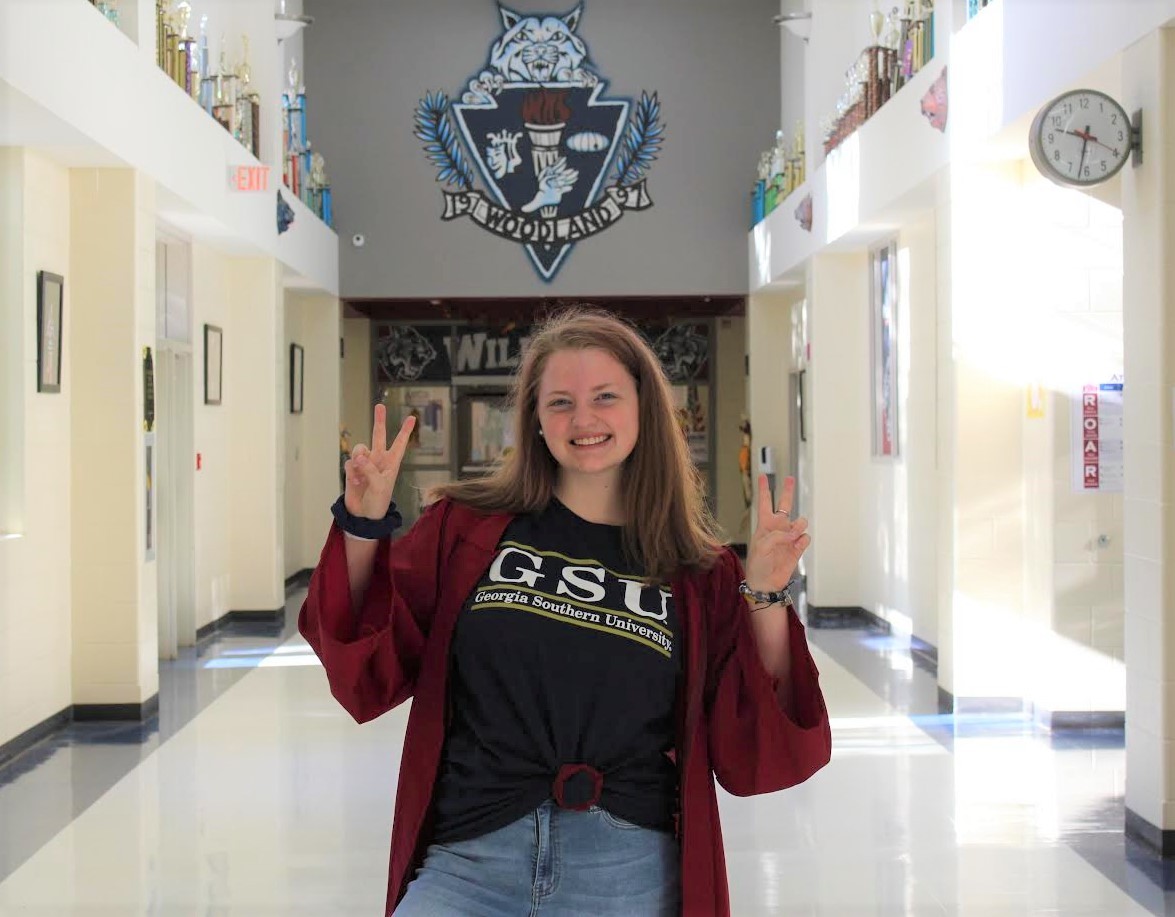 My name is Savannah Banta. I go to Woodland high school and will graduate in May 21, 2021! While in school, I have had the opportunity to be in the National Honors Society, BETA Club, CAT PAWS, and the Principal Advisory Board. I have also been able to hold a leadership position in both Woodland's and Bartow County's Fellowship of Christian Athletes (FCA) program! I have been elected as the President of the Spanish Honors Society, International Thespian Society, and was President of my class for 3 years! I enjoy performing with my school's CATS (Cartersville Artistic Talent Showcase) program that I have been a part of for the past 4 years. I am a leader in my church's youth group, and I am the youth representative for the Church Council. Lastly, but definitely not least, I have recently been given the opportunity to be featured in the North West Georgia Rising Star magazine!
After graduation, I plan to attend Georgia Southern University to major in Secondary Education- History.
Advocates for Children provides support to children and families in our community, and I want to be a part of that. I am grateful for the opportunity to leave my community a little better than I found it!
My goal is to sell more than 500 ducks. Each duck you adopt offers you a chance to win the grand prize of 10,000 cash! Thank you for your support.